Family of 5, including tot with heart transplant, found dead in apparent murder-suicide
By ,
Published August 07, 2016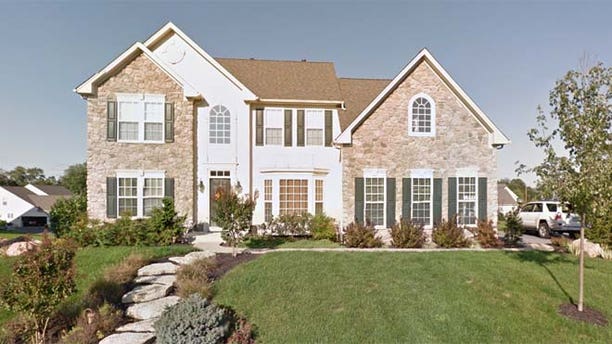 Police found a handwritten "murder-suicide" note in a Pennsylvania home where a family of five, including a toddler who underwent a heart transplant a week after birth, was found dead of gunshot wounds, prosecutors said Sunday.
Police found the bodies of Mark and Megan Short and their three children, as well as a deceased dog Saturday afternoon in the living room area of the family's home in Sinking Spring, Berks County District Attorney John Adams said.
"A handwritten note was discovered in the home which appeared to be a 'murder-suicide' note," he said on Facebook.
A handgun was discovered near the body of one of the adults, the prosecutor said.
Sinking Spring police went to the home when a relative couldn't get in touch with Megan Short to find out why she missed a pre-arranged lunch date, Fox29 Philadelphia reported Sunday.
An investigation by police before they arrived at the home revealed that there had been "domestic issues" between Megan and her husband, the station reported.
Mark Short was 40 and his wife was 33. Their three children were Lianna, 8, Mark Jr., 5, and Willow, 2.
Willow and Megan were featured in articles in the Reading Eagle in 2014 and The New York Times in 2015 about Willow's transplant and the family's difficulties obtaining anti-rejection medication for her.
Megan worried at the end each month that her daughter's drug supply would run out before it could be refilled, The Times reported.
"You just feel like every month, you're hoping that they don't mess it up," she told the paper.
Fox 29 reported that the mother had written publicly about her struggles with post-traumatic stress disorder after Willow's heart transplant.
Sinking Spring is about 70 miles northwest of Philadelphia.
The Associated Press contributed to this report.
https://www.foxnews.com/us/family-of-5-including-tot-with-heart-transplant-found-dead-in-apparent-murder-suicide