Ex-Officers Sentenced in Tulsa Police Corruption Scandal
By ,
Published November 30, 2015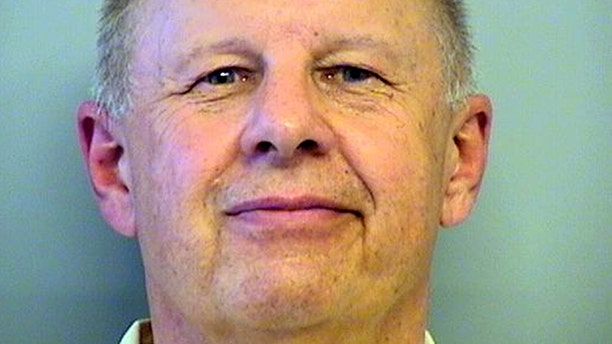 A federal judge on Tuesday told a former Tulsa police officer that he'd "dishonored the badge" before sentencing him to 10 years in prison for his role in a police corruption scandal that led to dozens of convictions being overturned.
Cpl. Harold R. Wells was the third of four officers sentenced Tuesday in U.S. District Court in Oklahoma.
Jeff Henderson was sentenced to 42 months behind bars, minus time served. John K. Gray drew a sentence of four months in prison, followed by four years of supervised probation. Brandon McFadden, a former Alcohol, Tobacco and Firearms agent, was sentenced to serve 21 months in prison. Gray and McFadden cooperated with prosecutors and received lighter sentences.
Wells, convicted on four counts, drew the harshest sentence of the four, with U.S. District Judge Bruce Black saying he would have given Wells more time were he not 60 years old and being treated for diabetes and depression.
Black told Wells that he distinguished himself as a police officer but that he'd negated his good work by stealing money during an FBI sting and conspiring to sell methamphetamine.
Wells was among officers the FBI secretly videotaped stealing money during what they thought was a drug bust of a Texas man at a Tulsa motel. Of $13,000 seized, officers turned in $8,000 and divided the other $5,000 among themselves. Later, they became suspicious and tried to return the money, prosecutors said.
One side of the courtroom was packed for the 35-year police veteran's hearing, where Black told him: "You've dishonored the badge and your career."
Supporters burst into tears when Black pronounced his sentence.
After the proceeding, Wells addressed well-wishers, saying, "I'd like to thank my family and my friends. I'll be out one of these days."
Wells' attorney, Warren Gotcher, said he will appeal Wells' convictions.
Wells, Henderson, Gray and McFadden are among 11 officers to be charged or named as unindicted co-conspirators in the scandal since a federal investigation into corruption allegations began in 2009. More than 40 defendants have had their convictions overturned or won their release from prison as a result.
Black noted that Gray's cooperation was so important that the investigation couldn't have been brought to a successful conclusion without him, but he imposed a prison sentence anyway.
Prosecutors and defense lawyers had told Black, of New Mexico, that Gray should receive only probation.
Gray pleaded guilty in June 2010 to stealing more than $1,000 in U.S. government funds in the same sting that ensnared Wells.
On Tuesday, the judge told Gray he appreciated the 20-year police veteran's "willingness to stand up and take responsibility" for his actions.
Gray apologized to his family and the police department for the shame and embarrassment of what he had done.
Henderson was convicted in August on eight counts, including perjury and violating the civil rights of citizens during an illegal search. A jury acquitted him on 45 other charges.
Among the accusations against Henderson was that he and other officers entered the home of Jose Angel Gonzalez without a warrant in September 2007, discovered a shotgun in his closet, and moved the gun to an air vent.
The officers later returned with a search warrant and arrested Gonzalez on possession of a sawed-off shotgun.
Henderson, who testified in his own defense, denied the initial search happened.
He showed no emotion as Black pronounced the sentence.
Black told Henderson that he had an exemplary career and that the sentencing made it a "sad day."
Black was named to hear the cases after all local judges recused because of the potential for a conflict of interest. The officers were prosecuted by members of the U.S. Attorney's office in Little Rock, Ark.
Henderson will receive credit for time he's already served, putting him behind bars for about 20 more months. He will likely serve his time at a federal prison in South Dakota. Henderson asked to be held in protective custody pending his transfer.
At least eight civil lawsuits have been filed against the city by former defendants since the corruption investigation began, and Tulsa County District Attorney Tim Harris has said more cases could be thrown out as his office reviews evidence produced by Henderson and the other officers who were indicted.
Bill Arnold, the grandfather of Henderson's wife, attended his sentencing. He said Henderson was wrongly convicted and that he had a strong record as an officer.
"They railroaded Jeff," Arnold said, complaining that Henderson had been taken away from his family and home. "Do you know what he got for Thanksgiving dinner a year ago? A hot dog."
https://www.foxnews.com/us/ex-officers-sentenced-in-tulsa-police-corruption-scandal