Ex-NY Assembly speaker to be sentenced in corruption case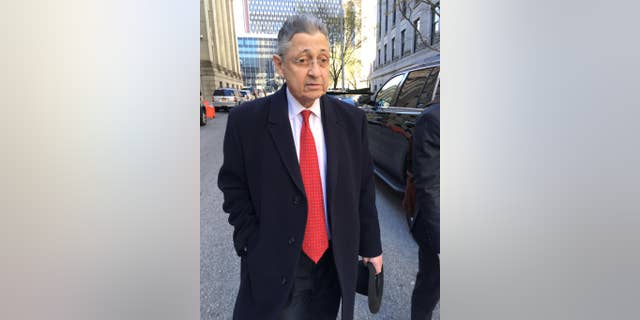 NEW YORK – Former New York Assembly Speaker Sheldon Silver will learn his fate following his November conviction in a $5 million corruption case.
Judge Valerie Caproni is scheduled to sentence the Manhattan Democrat on Tuesday.
The government has asked that he serve substantially more than a decade in prison. Prosecutors also want the judge to fine him $1 million. They cite the more than $2 million in assets he has and the fact that he will receive $70,000 in pension for the rest of his life.
The 72-year-old disbarred lawyer was a power broker in the assembly for more than two decades.
In a letter to the judge, he sought leniency, citing his good deeds. He also acknowledged that he "failed" the people of New York and hurt his constituents "terribly."