Doctor Testifies That Suspected Elizabeth Smart Kidnapper Is Not Mentally Ill
By ,
Published November 29, 2015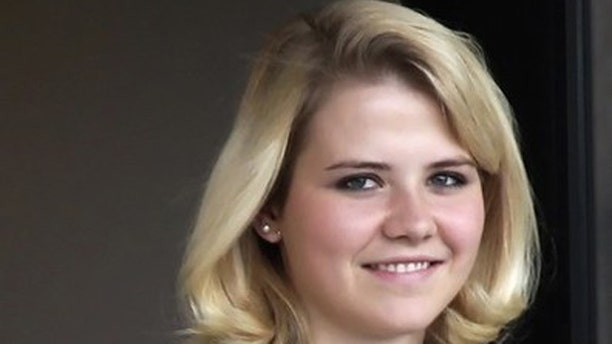 SALT LAKE CITY -- A forensic psychiatrist testified Wednesday that a former street preacher charged with the abduction of Elizabeth Smart did not have severe mental illness at the time she was taken from her Utah home.
New York City-based Dr. Michael Welner was hired by federal prosecutors to evaluate defendant Brian David Mitchell in 2009 in what authorities called the most complete evaluation of Mitchell ever done.
In making his determination, Welner testified, he reviewed 210 sources of information that included medical, mental health and police reports along with Mitchell's religious writings. Welner also interviewed 57 people, including Smart, while forming his opinion.
"Elizabeth Smart is really one of only two people who actually interacted with Brian David Mitchell when his guard was down," Welner said.
Welner attempted to interview Mitchell but said the defendant refused by sitting mute with his eyes shut for most of the five hours they spent together. Mitchell broke his silence by singing hymns and once shouted, "Repent, repent, for the kingdom of heaven is at hand," the doctor said.
Mitchell opened his eyes and sat close to a television monitor when Welner played a portion of an interview police conducted with Smart following her discovery in 2003.
"I experienced him as leering," Welner said. "He was clearly pleased by her appearance. He was very attentive."
Mitchell, 57, is on trial in U.S. District Court on charges of kidnapping and unlawful transportation of a minor across state lines for the purposes of illegal sex. If convicted, he could spend the rest of his life in prison.
The case could go to the jury later this week.
Defense attorneys don't dispute that Smart was kidnapped in 2002 and held captive when she was 14 but contend Mitchell is mentally ill and can't be held responsible.
Welner's evaluation of Mitchell, for which prosecutors have paid $680,000 so far, was sought after a federal prison hospital evaluator, Dr. Richart DeMier, said he believed Mitchell was not competent to stand trial.
In his 205-page report issued last year, Welner concluded Mitchell was competent but suffers from an anti-social personality disorder, psychopathy and alcohol abuse.
U.S. District Judge Dale Kimball concluded Mitchell was competent in March.
Smart was taken from her home at knifepoint on June 5, 2002. She was recovered March 12, 2003, walking a suburban street with Mitchell.
Now 23, she has testified that she was forced into a polygamous marriage with Mitchell after the abduction and forced to have sex with him, use drugs and alcohol, and view pornography while held captive.
https://www.foxnews.com/us/doctor-testifies-that-suspected-elizabeth-smart-kidnapper-is-not-mentally-ill