Denver marijuana celebration organizers expect record crowds, tighter security
By ,
Published November 30, 2015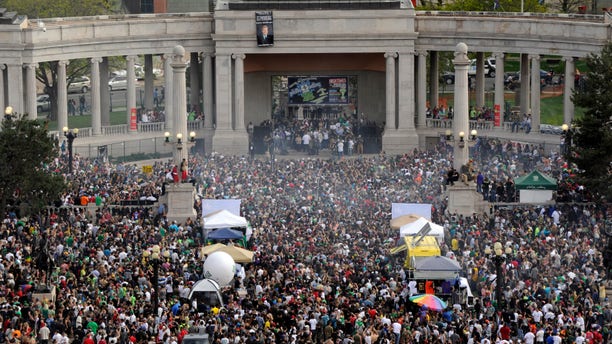 As tens of thousands of people gather to celebrate and smoke marijuana in Denver, police will be out in full force.
But it's not the pot smoking they're concerned about at the yearly event, billed as the nation's largest April 20 celebration. Instead, police say they're focused on crowd security in light of attacks that killed three at the finish line of the Boston Marathon.
Organizers say the event — which drew 50,000 people last year — could bring a record 80,000 this year. That's because it's the first celebration since Colorado and Washington voted to make pot legal for recreational use.
Even with the legalization, Colorado bans open and public marijuana use. Still, authorities generally look the other way.
https://www.foxnews.com/us/denver-marijuana-celebration-organizers-expect-record-crowds-tighter-security