Deli and Bakery Counters Close at Nearly Two Dozen Commissaries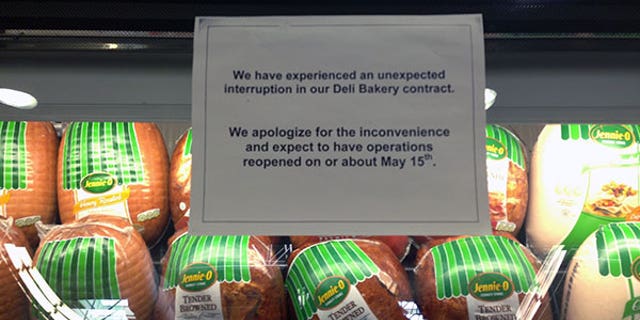 Deli and bakery counters at almost two dozen commissaries abruptly shuttered late last month when the subcontractor responsible for operating them failed to meet performance standards and was sacked, commissary officials said.
Nayyarson, a food service company based in New York, held two contracts valued at a total of $24.6 million to operate bakery and deli areas in 22 stateside stores, officials with the Defense Commissary Agency (DeCA) said. When the company increasingly faced shortages that weren't solved, DeCA ended the agreement, they said.
Shoppers at those stores were surprised to see products offered in those areas heavily discounted over the last several days of February as the sections prepared for shutdown. Fresh deli meat and cheeses in some locations were marked down 50 percent or more, shoppers told Military.com.
All commissaries in Colorado, Kansas, Nebraska, New Mexico, Oklahoma, North and South Dakota and Wyoming, as well as Fort Bliss and Sheppard Air Force Base in Texas were impacted by the counter closures.
While officials said patrons can purchase some deli and bakery items such as cold cuts and vegetable trays in other parts of the stores, the break in service does leave a significant void for those who frequently buy pre-packaged baked items, artisan cheese or fresh rotisserie chicken - all of which were managed by the contractor.
Commissary officials said they will be reopening deli counters under a new contractor by mid-May. Until then, they said, DeCA has temporarily hired the outgoing Nayyarson employees to run the counters in all affected stores starting by March 13 except Fort Sill, Oklahoma. The outgoing employees there didn't want to stay, officials said.
Amy Bushatz can be reached at amy.bushatz@military.com.