De Blasio plans to open homeless shelter on 'Billionaire's Row'
By , , Yoav Gonen, Jennifer Gould Keil and Elizabeth Rosner
Published January 18, 2018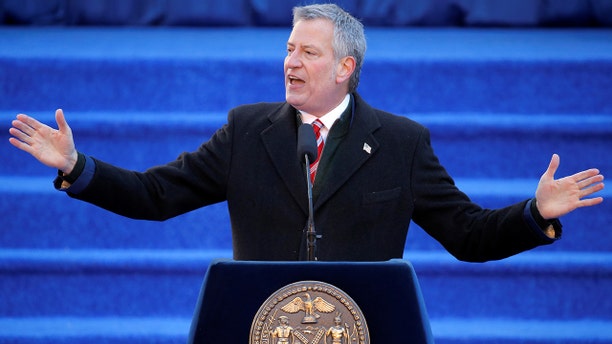 Mayor de Blasio blindsided Manhattan's "Billionaire's Row" with a quietly announced plan to open a men's homeless shelter in the former Park Savoy Hotel.
The building at 158 W. 58th St. — which stands back-to-back against the city's most expensive apartment building, One57 — is being converted into housing for 150 residents and is scheduled to open in March, the city's Department of Homeless Services said Wednesday.
Hizzoner's plan — part of a program to create 90 new shelters across all five boroughs — was revealed last week in letters to local elected officials.
"Are you kidding me?" said a resident of the landmark JW Marriott Essex House hotel and condo building on Park South.
"I am in shock. You just shocked the s–t out of me."
Click for more from the New York Post.
https://www.foxnews.com/us/de-blasio-plans-to-open-homeless-shelter-on-billionaires-row