Dartmouth College to offer 'Black Lives Matter' classes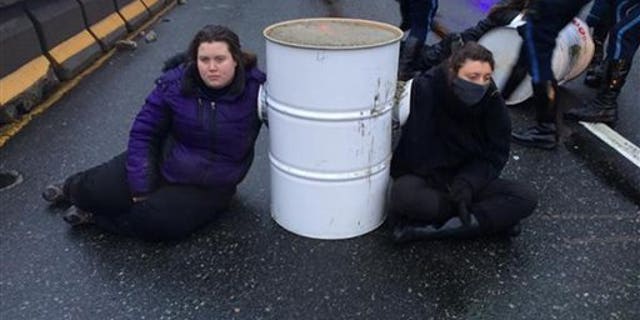 Dartmouth College will offer its students a spring semester course borne of the events surrounding the fatal shooting last year of an unarmed black man by a police officer in Ferguson, Mo.
The course, titled, "10 Weeks, 10 Professors: #BlackLivesMatter" is "dedicated to considering race, structural inequality and violence in both a historical and modern context," The Dartmouth student newspaper reported.
"We hope students will be able to understand that Ferguson is not just an event in 2014 . . ."
The lessons in the Ivy League school's pilot course will be divided into 15 sections and involve more than 10 academic departments, including anthropology, history, mathematics, English and women's studies, according to the paper. About 15 Dartmouth professors are expected to teach the individual sections of the class.
The idea for the course came about following a Dartmouth-sponsored workshop, which urged faculty to incorporate the 2014 events in Ferguson, where the fatal shooting of Michael Brown by Police Officer Darren Wilson -- who was not indicted in the killing -- sparked nationwide protests and the social media phrase #BlackLivesMatter.
"We hope students will be able to understand that Ferguson is not just an event in 2014, but something that's tethered in time to a long history and still-emerging ideas about race in the U.S. and how policing works in an age of social media and distributed surveillance," said English professor Aimee Bahng, according to The Dartmouth paper.
Anthropology professor Chelsey Kivland said this is an opportunity "to use Ferguson as a starting point for broadening the conversation about the national problems of inequality, race and violence."
One student said she is excited about the class, but concerned that it may not appeal to the majority of students.
"I do wonder who will take the class – whether it'll be kind of preaching to choir or if they'll get different points of view," Adria Brown, a senior Native American studies major, told USAToday. "But I still think – no matter what – that it's worth having the class to really interrogate this topic."