Convenience store clerk convicted of murdering 6-year-old Etan Patz, who vanished in 1979
By Mike Arroyo, ,
Published June 24, 2018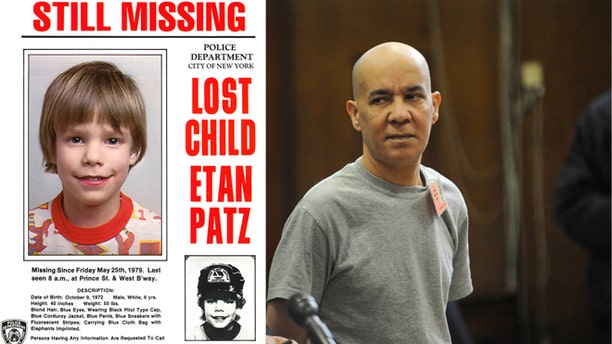 Nearly 38 years after the disappearance of a 6-year-old boy, a jury in New York City Tuesday convicted a former convenience store clerk in the kidnap and murder of Etan Patz.
WOMAN CHARGED IN TWIN'S DEATH IN HAWAII RELEASED ON $200,000 CASH BAIL
The case shook the city and much of the country for decades. The boy, whose case led to the campaign showing photos of missing children on milk cartons, vanished during a two-block walk to his school bus stop in Manhattan's SoHo neighborhood in May 1979. It reportedly was the first time he made the walk alone. His body was never found.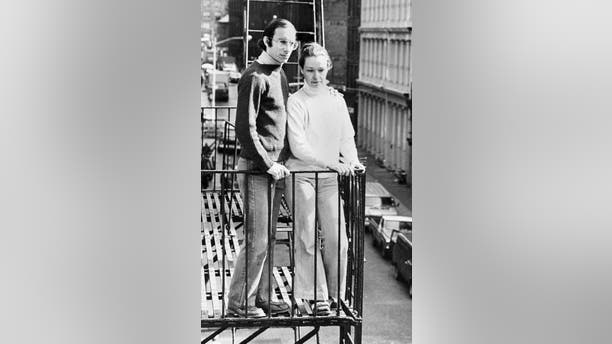 Pedro Hernandez, 56, confessed to police in 2012 that he killed Etan, saying he lured the boy into the basement of his store with soda. Prosecutors said the man choked Etan, stuffed his body in a plastic garbage bag hidden inside a box, and took it out with the trash. The murder conviction means he could spend the rest of his life in prison.
SUSPECT IN OHIO STATE STUDENT'S RAPE, MURDER HELD WITHOUT BOND
Hernandez first stood trial for murder in 2015, but the jury deadlocked after deliberating for 18 days. Tuesday marked the ninth day of deliberations in the retrial.
The boy's father, Stan Patz, said the verdict could finally bring some closure. "The Patz family has waited a long time, but we finally have found some measure of justice for our wonderful little boy, Etan. And I'm really grateful."
Stan Patz said that after the verdict, he spoke briefly over the phone with his wife, Julie, who was in tears.
Pedro Hernandez showed no visible reaction in court, according to reporters there. Defense attorney Harvey Fishbein vowed to appeal, saying, "In the end, we don't believe this will resolve the story of what happened to Etan back in 1979."
Hernandez, of Maple Shade, N.J., confessed soon after his brother-in-law told detectives the store clerk may have been a suspect, The New York Times reported. The relative claimed Hernandez told a prayer group decades earlier that he'd killed a child in New York.
However, the defense claimed he was mentally unstable, incapable of keeping the truth separate from fiction. "Pedro Hernandez is an odd, limited and vulnerable man," Fishbein said during closing arguments.
Defense lawyers also pointed to a different man who was long the prime suspect -- a convicted Pennsylvania child molester who made incriminating remarks about Etan's case in the 1990s and who had dated a woman acquainted with the Patzes. He was never charged and denied killing the boy.
District Attorney Cyrus R. Vance Jr. said in a statement, "Thanks to all of those who never forgot about Etan or relented in their efforts to find his killer, this case will no longer be remembered as one of the city's oldest and most painful unsolved crimes."
Some of the jurors from the first trial attended the second one, and several of them reportedly wept Tuesday as the verdict was read. Sentencing was set for Feb. 28.
Since the boy's disappearance, law enforcement and volunteers have beefed up their capabilities of finding missing or lost children, establishing a nationwide network of search teams. The National Center for Missing and Exploited Children was incorporated in 1984, and soon launched a 24-hour hotline for tips.
National Missing Children's Day is held every May 25 -- the day in 1979 that Patz vanished.
Stan Patz said that even as jury deliberations went on and on for the second time, he was hopeful they would reach the same conclusion as he did. "The way the questions went, the requests for exhibits, I thought was a positive sign. They were concentrating on what I thought was the right things."
Fox News' Lissa Kaplan and The Associated Press contributed to this report.
https://www.foxnews.com/us/convenience-store-clerk-convicted-of-murdering-6-year-old-etan-patz-who-vanished-in-1979