Chicago thrift store worker killed by gun hidden in donated clothing
By ,
Published November 30, 2015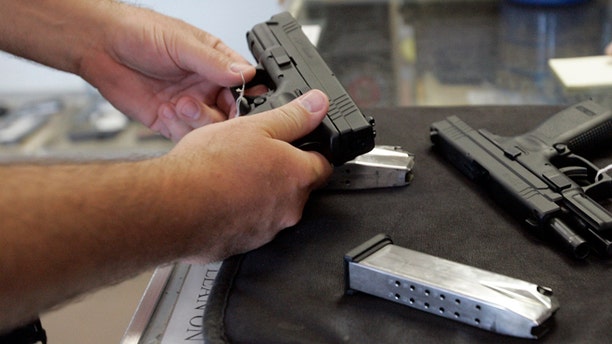 A Chicago woman working in a local thrift store was killed Friday when she was accidentally shot in the chest by a gun concealed in some donated clothing.
According to MyFoxChicago.com, 54-year-old Carmen Dominguez was sorting through clothing in a back room of the store when her co-worker shook a sock containing the .22 caliber handgun, causing the weapon to fall out and fire, hitting Dominguez in the chest.
The mother of two was pronounced dead an hour later at a local medical center, according to the medical examiner's office.
Anel Mendoza, Dominguez's niece said she had worked at the thrift store for more than 25 years.
"She had just been promoted not too long ago because she had been with the company for so long," Mendoza told MyFoxChicago.com.
"She was definitely a family-oriented person. She was always there for us," Mendoza said.
The U.S. Occupational Safety and Health Administration has been notified of the shooting and is investigating.
Click for more from MyFoxChicago.com
https://www.foxnews.com/us/chicago-thrift-store-worker-killed-by-gun-hidden-in-donated-clothing