Dozens of Catholic clergy arrested on Capitol Hill protesting treatment of child migrants
U.S. Capitol Police arrested 70 people Thursday who were part of a coalition of Catholic clergy members and supporters protesting the treatment of child migrants being held in detention facilities along the southern border.
The protest, dubbed a "Catholic Day of Action for Immigrant Children," took place in the rotunda of the Russell Senate Office Building. Organizers said their goal was to end the "inhumane treatment of immigrant children and to child detention by the U.S. government" by putting pressure on lawmakers.
"We want to call attention to the inadequate and unsanitary conditions, which immigrants, including some families, have experienced," Christopher Kerr, executive director of the Ignatian Solidarity Network, one of the event's organizers, said. "We really think that our government, the Congress and the Trump administration, need to know that Catholics... will not stand for this."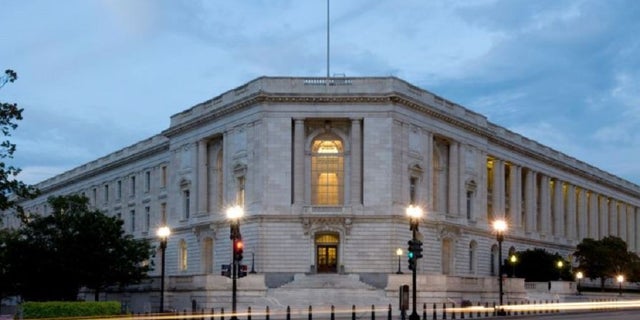 Several faith-based groups took part in the protest, including the NETWORK Lobby for Catholic Social Justice, Faith in Public Life and the Faith in Action & Congregation Action Network.
Capitol Police spokeswoman Eva Malecki told Fox News that the demonstrators were arrested on suspicion of unlawfully demonstrating and were charged with unlawfully crowding, obstructing or incommoding. No one was injured.
The Trump administration has come under fire over reported poor conditions in detention facilities along the U.S.-Mexico border. Overcrowding and prolonged detention have become common as a surge of migrants continues to overwhelm U.S. border agencies.
ACTIVISTS BLOCK ICE HEADQUARTERS IN STANDOFF TO PROTEST IMMIGRATION POLICY, MIGRANT DETENTION
Vice President Mike Pence recently visited a facility in McAllen, Texas where hundreds of detainees were said to have been kept in cages without cots.
Kerr expressed concerns over the treatment of immigrant children in light of several child deaths in government facilities in recent months and the Migrant Protection Protocols program, which has required that asylum seekers return to Mexico to await hearings rather than be allowed to remain in the U.S.
CLICK HERE TO GET THE FOX NEWS APP
Critics said the program has placed migrants in danger by making them stay in the dangerous cities along the border, while supporters of the program cite overcrowding at the border.
"We really need to respond to the reality of treatment of vulnerable people at the border," Kerr said. "We believe our country should uphold values of dignity, values of being a kind of a beacon of hope in our world. We see this as something that's not happening."