California's Carr Fire becomes 9th most destructive in state history; twin blazes threaten 10K homes
By Travis Fedschun, ,
Published July 31, 2018
A deadly wildfire raging in Northern California that has killed at least six people is now the ninth most destructive in the state's history, as fire crews work to battle 17 other major blazes burning across the Golden State.
Cal Fire spokesman Scott McLean told The Associated Press on Monday the Carr Fire near Redding has destroyed over 800 homes and damaged another 165.
The massive blaze, which has swallowed up 103,772 acres, is now 23 percent contained after burning for more than a week. Two firefighters and four people, including a great-grandmother and her two great-grandchildren, have died so far in the fire.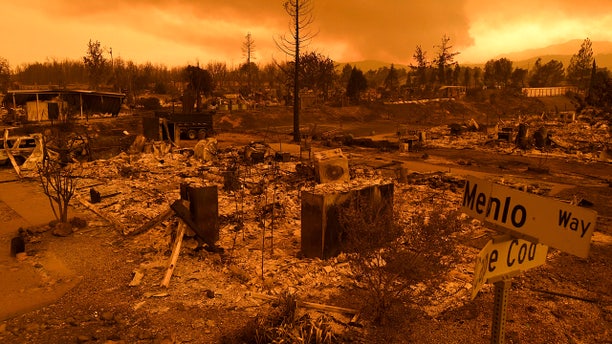 More than 27,000 people remain evacuated. However, another 10,000 were allowed to return home on Monday as fire crews managed to reinforce some containment lines.
Those who returned to their homes for the first time on Monday found neighborhoods reduced to piles of debris and ash.
"It's just been devastating," Sarah Joseph-Anaya told Fox 40. "It's so hard. I just can't get my mind around it."
GRANDFATHER RECOUNTS FRANTIC PHONE CALL FROM GRANDSON AS CALIFORNIA WILDFIRE CLOSED IN
Joseph-Anaya, who owns a house in the Keswick Estates area of Redding, told Fox 40 she "lost it all."
"I lost everything," she said. "They gave you like five minutes to get out. Well, what do you grab in five minutes?"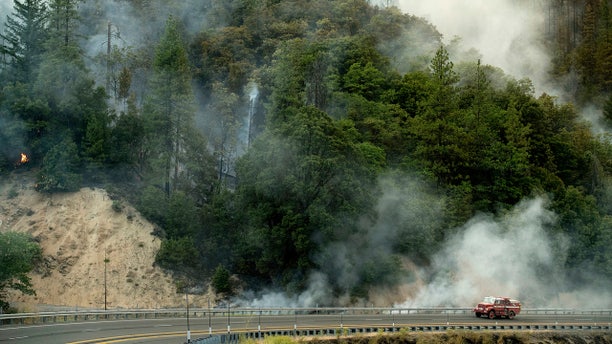 Some 12,000 firefighters were battling the blaze, and fire officials were hopeful that they could make progress. Law enforcement officials said that at least 19 people are still missing.
TWIN WILDFIRE THREAT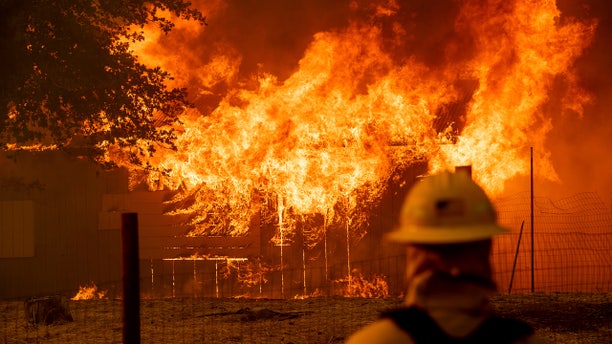 Two fires in Mendocino and Lake counties, about 100 miles south of Redding, are threatening over 10,000 homes, and have burned some 107 square miles of land.
In Lake County, evacuation orders were in effect for the 4,700-resident town of Lakeport, along with some smaller communities and a section of Mendocino National Forest. In all, some 10,000 people have been warned to flee, fire officials said.
"It's the safest thing for all the residents here," Cal Fire spokeswoman Amy Head told Fox 40. "If the fire is going to make a big push into town we needed to make sure that they were out."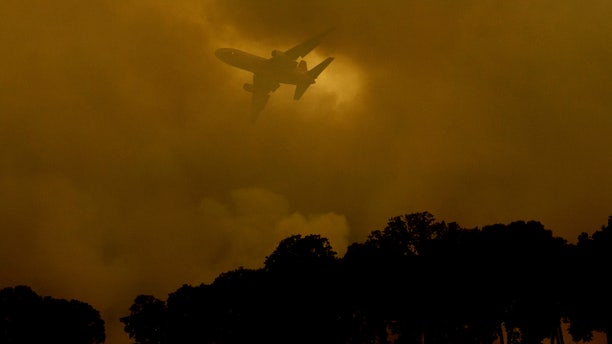 At least seven homes have been destroyed so far, and fire crews conducted numerous water and fire retardant drops on the blaze.
14-FOOT PYTHON THAT ESCAPED CALIFORNIA'S CARR FIRE CAUGHT AFTER SLITHERING INTO CITY STREETS
Not everyone has been heeding the evacuation workers. Derick Hughes II stayed behind at his property in Nice, California, where he ran sprinklers on his roof and removed yard plants that could catch fire.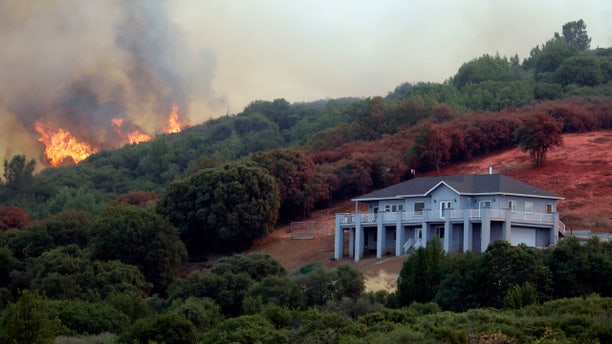 The 32-year-old Marine Corps veteran told The Associated Press that his wife and two daughters evacuated to safety along with three carloads of belongings. Hughes told the AP he had too much at stake to leave himself, after buying his home last year using a loan from the Department of Veterans Affairs.
"This is everything I bled for, and I've worked really hard to get to where I am, and I'm just not willing to give it up so easily," he said. "Some people may think that's selfish of me, and I have insurance. But the way things go, I'd rather not start over."
The Associated Press contributed to this report.
https://www.foxnews.com/us/californias-carr-fire-becomes-9th-most-destructive-in-state-history-twin-blazes-threaten-10k-homes