California Salon Shooting Suspect Confesses to Police
By ,
Published December 01, 2015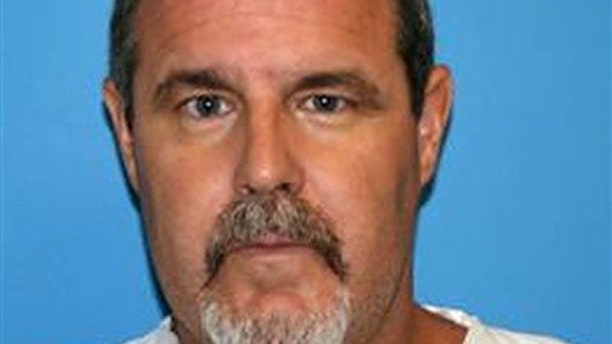 A disgruntled father charged with murdering his ex-wife and seven others confessed to police that he shot up a Seal Beach hair salon after arguing over custody of his 8-year-old son, court papers show.
Shortly after his arrest, shooting suspect Scott Dekraai told an investigator he argued with his ex-wife Michelle Fournier by phone the morning of Oct. 12, then took three handguns with extra magazines and ammunition and donned a bulletproof vest and drove to a nearby beach where he got out and pondered shooting her, according to a statement in support of a search warrant filed in Orange County Superior Court.
Dekraai then drove to Salon Meritage and shot Fournier and a woman who had testified against him in the custody dispute. When the salon owner rushed at him with scissors, Dekraai told the investigator he shot him, too, then fired at others he saw as "collateral damage," according to the statement written by Detective Andrew Stowers.
Dekraai was arrested a short time later driving a white pickup truck with three magazines of ammunition in his left leg cargo pocket, the court papers said.
"I know what I did," he told the arresting officer, according to the statement which had previously been sealed and was made public this week.
The statement offers a first glimpse at the shooting from the perspective of Dekraai, who is scheduled to be arraigned Nov. 29 on eight counts of murder and one count of attempted murder.
Prosecutors are seeking the death penalty for Dekraai for the bloody rampage that rocked the tight-knit seaside community of Seal Beach. Orange County District Attorney Tony Rackauckas said he would not be surprised to see an insanity defense mounted by the now-42-year-old Huntington Beach man who is being held without bail.
Prosecutors say Dekraai shot eight people inside the salon, killing seven of them, then went outside and shot to death a man who was sitting in his car in the parking lot.
Dekraai told Seal Beach investigator Gary Krogman he thought the man was an off duty or undercover police officer who was reaching for a weapon when he shot him, according to the statement by Stowers, who is a police officer in the nearby city of Westminster.
Authorities say Dekraai went on the rampage to seek revenge against Fournier, a stylist at the salon.
In recent months, Dekraai had been trying to gain more control over his son's affairs and have his school changed, but a court-appointed psychologist had recently weighed in on the dispute and recommended the former couple's shared custody arrangement remain the same, said Fournier's attorney, John Cate.
Dekraai, a former tugboat operator who was badly injured in a 2007 accident, told the psychologist he had previously been diagnosed as bipolar, Cate said.
After the shooting, police officers spoke with Dekraai's current wife at his home in Huntington Beach, who said she kept a journal documenting the dispute between her husband and Fournier. Dekraai told Krogman his son sometimes came home with bruises, and he had photographed them, according to Stowers' statement.
Authorities sought the warrant to search Dekraai's Huntington Beach home and his 2005 Toyota Tundra. Seven firearms were seized from his garage and three handguns were recovered from the pickup truck he was driving when he was arrested, the court papers show.
Authorities also seized computers and papers and photographs contained in a large envelope entitled "Michelle Settlement Proposal 10/12/2011."
Dekraai's son has been in the care of Fournier's adult daughter from a previous marriage since the shooting, according to family court filings. She is seeking guardianship of the boy.
https://www.foxnews.com/us/california-salon-shooting-suspect-confesses-to-police