California Police Find Little Girl Allegedly Taken by Mom
By ,
Published November 30, 2015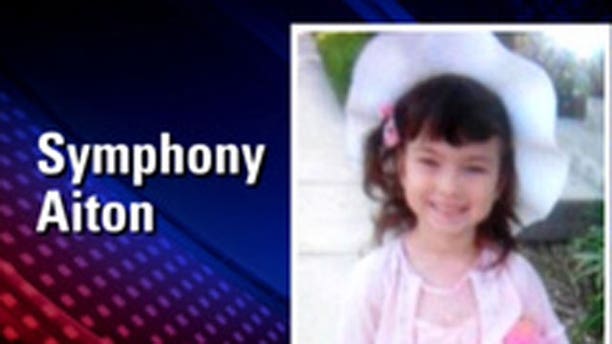 NEWPORT BEACH, Calif. -- Authorities say an Amber Alert is over after Los Angeles police found a 4-year-old girl and the mentally ill mother believed to have taken her.
Newport Beach police Sgt. Evan Sailor says 4-year-old Symphony Aiton is in the custody of Los Angeles officers Saturday afternoon and is returning to Orange County.
Sailor says someone recognized the vehicle from the Amber Alert and officers from the LAPD's Pacific Division pulled it over and detained Symphony and her mother Angela Marie Aiton.
Police say Symphony's court-appointed foster father brought her to a Cheesecake Factory restaurant in Newport Beach for a supervised visit with her mother on Sunday morning. Angela Aiton took the girl to the bathroom and didn't return.
Aiton lost custody in March after a court-ordered mental health evaluation.
Click here for more on this story from MyFoxLA.
https://www.foxnews.com/us/california-police-find-little-girl-allegedly-taken-by-mom