California man rams, jumps on top of car in alleged road rage incident captured on video
By Katherine Lam, ,
Published June 10, 2018
An enraged California man wasn't going to let another driver get away easily during an alleged road rage incident on Monday.
Jose Garcia Alvarez, 40, was arrested after he was captured on video ramming, jumping and stomping on top of another car while allegedly under the influence of narcotics. The dramatic scene unfolded between 10 and X streets in downtown Sacramento, FOX40 reported.
Sacramento Police Sgt. Vane Chandler told the news station a driver had called police saying someone had rammed their vehicle. Nikki Guinn, who witnessed the incident, said she heard a loud crash outside her home.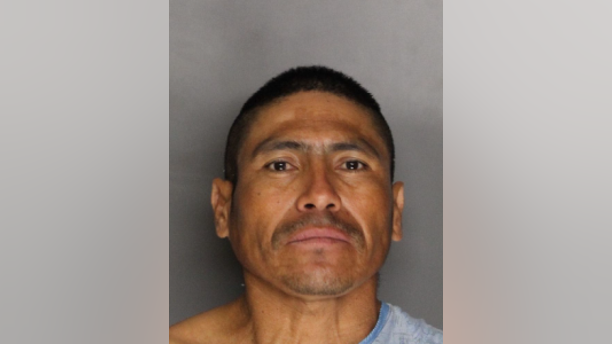 "I was inside my house and I heard a car accident," Guinn told FOX40.
She peaked outside and realized it wasn't any ordinary car crash. She grabbed her phone and recorded 12 minutes of the incident on her cellphone.
"I was actually really scared," Guinn said. "It felt unreal to watch it"
ROAD RAGE VICTIM WAS SUSPECT IN SEPARATE ROAD RAGE CASE, AUTHORITIES SAY
Alvarez is seen on video repeatedly ramming his white SUV into a blue car. At one point, he gets out and begins stomping and kicking the vehicle. Police arrive at the scene and wait until Alvarez falls off the blue car.
"My thought was I witnessed someone's mental breakdown essentially," Guinn said.
Police officers approached Alvarez, arrested him and took him to the hospital for evaluation.
He was charged with felony assault and vandalism.
https://www.foxnews.com/us/california-man-rams-jumps-on-top-of-car-in-alleged-road-rage-incident-captured-on-video