California man charged with deadly attack on ex-girlfriend's family takes stand in his trial
By ,
Published November 29, 2015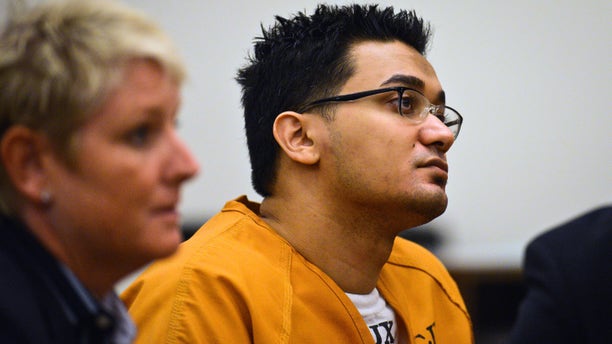 A Southern California man charged with killing his ex-girlfriend's father and sister and slashing her mother's throat has taken the stand to testify on his own behalf.
Iftekhar Murtaza (if-TECK-are muhr-TAH-zuh) of Orange County was sworn in Tuesday at his trial on two counts of murder and one count of attempted murder.
Prosecutors say Murtaza carried out the fiery attack six years ago in an ill-conceived plot to reunite with his girlfriend Shayona Dhanak (shy-OWN-uh DAH'-nock). They say she blamed their breakup on differences between her Hindu relatives and his Muslim faith.
The mother, Leela Dhanak, testified earlier that she came home late from work in May 2007, fell unconscious and woke up from a coma about three weeks later. She says she then learned that her home had been burned and her husband and other daughter killed.
https://www.foxnews.com/us/california-man-charged-with-deadly-attack-on-ex-girlfriends-family-takes-stand-in-his-trial