California bridge used in suicides gets new fencing
By ,
Published September 27, 2017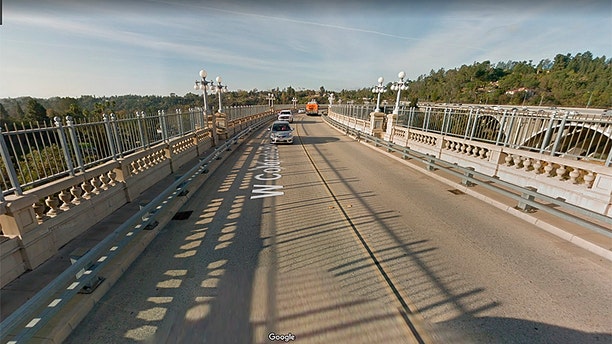 Long used by people wanting to commit suicide, the Colorado Street Bridge in Pasadena, Calif., will soon be covered by protective fencing.
The span has 20 alcoves, which jut out from the main pathway, making it easier for people trying to commit suicide to climb over the existing iron fence.
SUICIDE WAVE GRIPS COLUMBIA UNIVERSITY
The temporary fencing is designed to deter people from jumping for now, officials told KABC, but the city is expected to come up with a more permanent solution.
An iron-linked fence or a net below the bridge could be added.
RYAN LOCHTE CONTEMPLATED SUICIDE AFTER RIO OLYMPICS
The city of Pasadena told KABC that there has been a significant increase in attempts in the first half of 2017; most originate from the alcoves.
There have been more than 150 suicides at the bridge since 1919. During the Great Depression, the bridge was nicknamed the "suicide bridge," because so many people leapt to their deaths from it.
https://www.foxnews.com/us/california-bridge-used-in-suicides-gets-new-fencing