Calif. fire chief arrested in stabbing death
By ,
Published November 29, 2015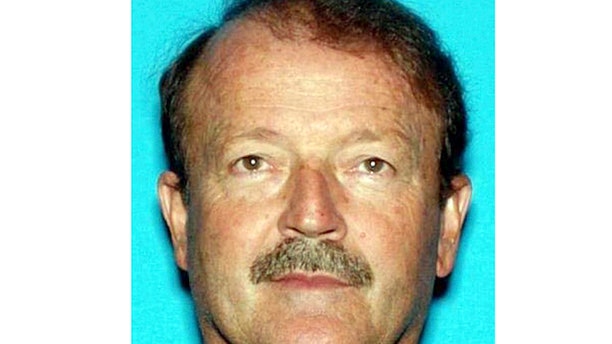 A former California fire battalion chief who eluded authorities for more than two weeks has been arrested in the stabbing death of his girlfriend, Sacramento County Sheriff's Sgt. Lisa Bowman said in a statement Friday.
She could not immediately provide additional information on the arrest of Orville "Moe" Fleming.
Fleming had been wanted since the body of 26-year-old Sarah June Douglas was found May 1 inside the south Sacramento home they had shared for the past two years.
Authorities say Fleming, 55, had considerable outdoor skills, was familiar with California's mountains because of his career as a wildland firefighter, and had keys to state fire facilities throughout the state.
He was fired from his job as a battalion chief and instructor with the California Department of Forestry and Fire Protection after failing to show up at work for a week after the slaying.
"We are pleased that this search is over and the Sheriff's Office has apprehended Mr. Fleming," said Daniel Berlant, a spokesman for the California Department of Forestry and Fire Protection. "We will continue to support the sheriff and the district attorney in any way we can as the judicial process continues."
Investigators previously said Fleming moved in with Douglas after meeting her as an escort who advertised on the Internet.
Fleming filed for divorce from his wife in Fresno County Superior Court in October, according to online records, but the case has not been finalized.
Fleming's estranged wife, Meagan Fleming, had sought a protective order against Douglas last fall, alleging Douglas was harassing her and her adult children in an attempt to get money from Orville Fleming. The request was denied a day later without being considered, when a judge said Meagan Fleming had not properly filled out the required form.
There was no answer at the telephone number listed for Meagan Fleming's home on Friday, and she did not immediately respond to an email.
Orville Fleming vanished after he abandoned his official California Department of Forestry and Fire Protection pickup in a Sacramento suburb before sheriff's investigators learned of Douglas' death.
Investigators received hundreds of tips, including unsubstantiated sightings as distant as Oregon and Los Angeles.
https://www.foxnews.com/us/calif-fire-chief-arrested-in-stabbing-death