Brother of tech CEO killed with family at burning mansion accused of trying to torch his own home with kin inside
The brother of a man who was found shot dead outside his burning New Jersey mansion as part of an apparent quadruple homicide tried to burn his own house down earlier as his wife and daughters were inside, officials revealed Wednesday.
Paul J. Caneiro, 51, was arrested and charged early Wednesday in connection with a fire at his own home in Ocean Township, the Monmouth County Prosecutor's Office said.
In a criminal complaint obtained by NJ.com and the Asbury Park Press, police allege that he "set fire to his residence by using gasoline and igniting the gasoline causing the residence to catch fire while his wife and two daughters were inside."
Paul Caneiro lives at his Ocean Township residence with his wife, Susan, and neighbors told NJ Advance Media that he was upset with "tears in his eyes," after the fire at his home.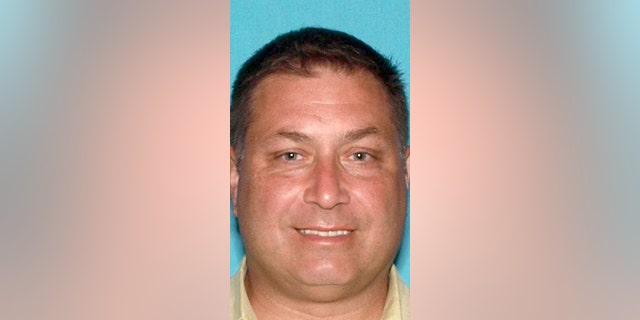 The blaze was reported around 5 a.m., hours before a separate blaze was reported at the home of his brother Keith Caneiro in Colts Neck, located about 10 miles away. Monmouth County Prosecutor Christopher Gramiccioni said at a press conference that Caneiro, his wife Jennifer, and their two children -- 11-year-old Jesse and 8-year-old Sophia - were victims of "homicidal violence" before the second fire.
Keith's body was found outside the home, and he had sustained at least one gunshot. The burned bodies of his wife and what are believed to be his children were discovered in the home. The medical examiner's office has still not positively identified the bodies, but they are believed to be the children, he added.
"We believe in some form or fashion that this family was targeted," he said.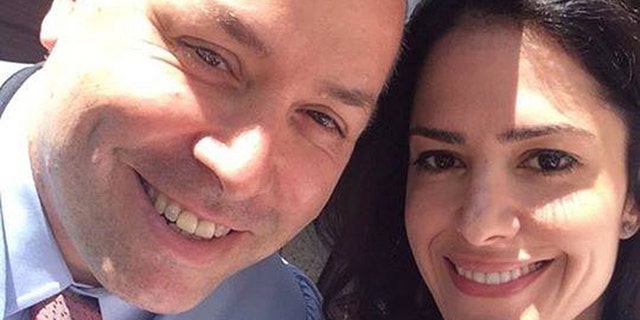 Gramiccioni said that he won't "confirm or deny" that Paul Caneiro is a suspect in the quadruple homicide of his brother's family, but that investigators have yet to go through the mansion after the fire burned "well" into the evening hours.
MYSTERY OF TECH CEO FOUND SHOT DEAD, FAMILY KILLED IN MANSION FIRE DEEPENS
"It happened less than 24 hours ago. Let's crawl before we walk," he told reporters, adding that investigators are still trying to figure out if the two arsons are connected.
Paul J. Caneiro is scheduled to appear on court on Nov. 28 on the aggravated arson charges and faces between 5 and 10 years in state prison.
"We believe in some form or fashion that this family was targeted"
Firefighters responded to the fire in Colts Neck around 12:30 p.m., and it was still burning hours later. Video showed firefighters battling the blaze as smoke poured from the roof of the two-story home, which is surrounded by fields and includes a large swimming pool.
Helicopter footage showed a sheet in the middle of the yard next to the house, with police tape cordoning off the area.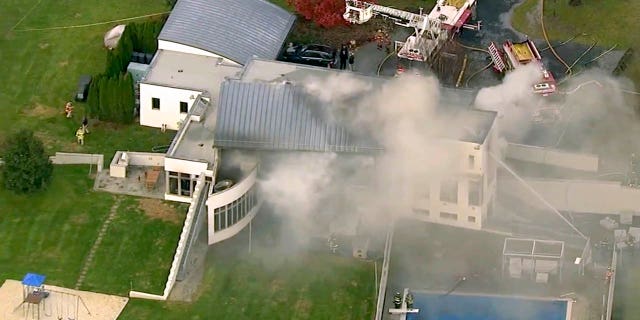 Colts Neck is an upscale community about 50 miles south of New York City and is home to horse farms. The upscale enclave is home to a number of celebrities, including Bruce Springsteen. Former "Daily Show" host Jon Stewart and his wife operate an animal sanctuary there; Queen Latifah sold her mansion there in 2015.
The 5,700-square-foot home has four bedrooms and five bathrooms, according to Zillow. The owners purchased the property in 1998, and the home was built in 2003, public records show.
Caneiro's LinkedIn profile describes him as the CEO and chief technology officer for a company in the New York City area called Square One. His profile says he graduated from Columbia University with a Master of Science degree in 2018 and previously received certifications from Harvard Business School's online platform.
The Associated Press contributed to this report.