Boy Scout dies from injuries after being hit by alleged drunk driver, 4 others remain hospitalized
By Lucia Suarez Sang
Published October 01, 2018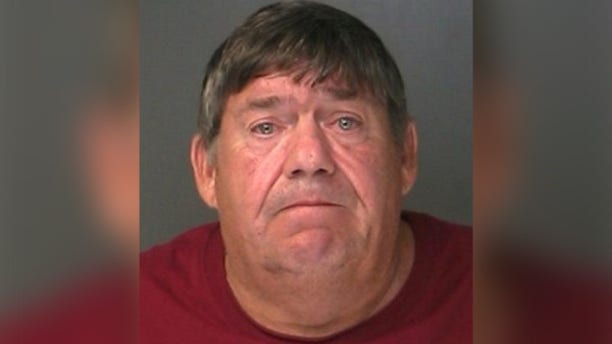 One of the Boy Scouts struck by an alleged drunk driver while walking along a New York road Sunday has died, the CEO of the local Boy Scouts council said Monday.
Suffolk County police said seventh-grader Andrew McMorris, 12, of Wading River, died after he and members of Troop 161 were struck head-on by an alleged drunk driver in Manorville on Long Island on Sunday.
Ryan DiBernardo, of the Suffolk County Council, Boys Scouts of America, confirmed on Facebook one of the boys was killed following the "vehicle-related incident while hiking."
"We offer our deepest condolences to the victim's family, and we will support them in any way we can," he continued. "Our thoughts remain with the Scouts still recovering from this incident."
McMorris, who was a student at Albert Prodell Middle School, was among the group of Boy Scouts walking on the shoulder of David Terry Road in Manorville on Sunday afternoon when 59-year-old Thomas Murphy, driving a white 2016 Mercedes, hit the group head-on, Suffolk County police said.
Fifteen-year-old Thomas Lake was airlifted to Stony Brook University Hospital, where he was treated for serious injuries. The other scouts -- Denis Lane, 16, Matthew Yakaboski, 15 and Kaden Lynch, 15, -- suffered injuries that were not life-threatening and were being treated at Peconic Bay Medical Center, ABC 7 NY reported.
"The District was deeply saddened to learn of the horrific accident that occurred this weekend involving several Shoreham-Wading River students, which resulted in the tragic passing of one of our Middle School students," the Shoreham-Wading River Central School District said in a statement on Facebook. "Our thoughts are with all those involved in this accident, and our hearts and deepest condolences with the family and friends of the student who tragically passed away."
The scouts were part of a larger group of about a dozen scouts walking with adults, Sean Bryan, a Manorville resident who called 911, told Newsday.
"I saw them right off the bat when I was driving, they weren't hard to see, in my opinion," he told the newspaper. "They were walking in the street the way you should be doing it if you're going to be doing it, toward the traffic, toward oncoming traffic."
Manorville Fire Department First Assistant Chris Lindberg told Newsday the rest of the troops were taken to the fire station "so that parents wouldn't have to come to the scene of the accident to pick them up."
Murphy, of Holbrook, was charged with driving while intoxicated. The charges are expected to be upgraded after the fatality.
https://www.foxnews.com/us/boy-scout-dies-from-injuries-after-being-hit-by-alleged-drunk-driver-4-others-remain-hospitalized