Attorneys: Cleveland police officer lawfully fired final rounds at end of 137-shot barrage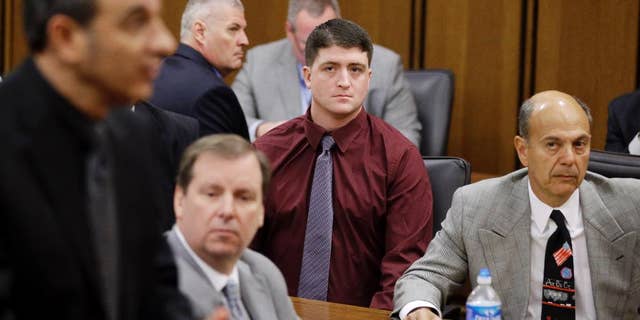 CLEVELAND – Attorneys for a Cleveland police officer charged in the deaths of two unarmed suspects say their client lawfully fired the final rounds of a 137-shot barrage that killed the pair after a high-speed chase in November 2012.
A motion filed Tuesday asks a Cuyahoga (ky-uh-HOH'-guh) County judge in Cleveland to dismiss two voluntary manslaughter charges against 30-year-old Michael Brelo. The attorneys argue that Brelo is immune from prosecution because he believed his life was in danger when he jumped on the hood of the suspects' car and fired as many as 15 rounds through the windshield. Authorities have said Brelo fired a total of 49 rounds at the vehicle.
Prosecutors have not yet responded to the motion. Brelo's attorneys did not immediately return messages Thursday.