Army Promotions for February Announced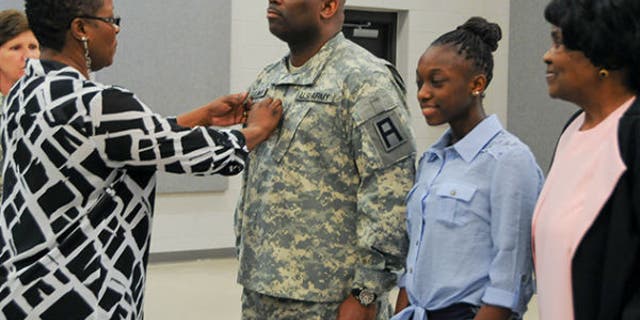 The Army has announced that for February 2015, 3,723 advancements to the ranks of sergeant through sergeant major have been authorized -- the largest number since January 2014, when almost 4,000 soldiers were promoted.
The February advancements were issued January 22, and include 33 promotions to sergeant major, 227 to master sergeant, 350 to sergeant first class, 1,863 to staff sergeant and 1,250 to sergeant. For a complete list of junior and senior enlisted soldiers who have been selected for promotion in February, see the links below.
Senior enlisted advancements:
Senior NCO
Senior enlisted orders
Sequence report
Sergeant first class
Master sergeant
Sergeant major
Junior enlisted:
Junior enlisted
Cutoff scores
Sergeant
Staff sergeant