'Armed and dangerous' Oklahoma escaped inmates spotted buying snacks
By Jake Ingrassia, ,
Published September 25, 2017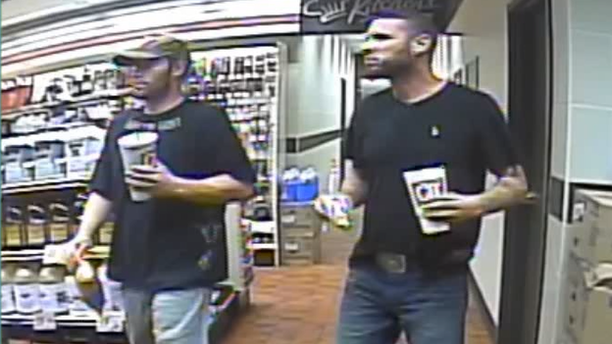 The hunt for two escaped inmates believed to be armed and dangerous moved to northeast Oklahoma on Thursday after officials say the pair was spotted at a convenience store.
Andrew Foy, 32, and Darren Walp, 37, were captured on security video at 1:40 a.m. Wednesday buying drinks and snacks at a QuikTrip in the Tulsa suburb of Sapulpa. They are believed to be driving east in a stolen 2007 black Peterbilt semi-truck after leaving the trailer at the convenience store.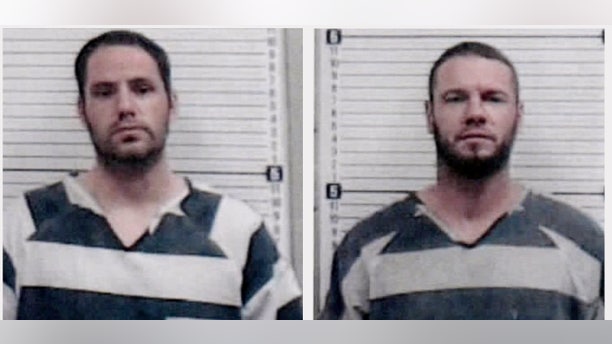 "[Walp] told the clerk he was having issues and would have to leave the trailer, but would be back," said Major County Deputy Gary Swymeler, but the clerk recognized him and called police immediately after the pair left.
Walp and Foy escaped early Tuesday morning, overpowering prison transport officers in northwest Oklahoma and stealing the transport van they were traveling in, which police later located 13 miles away with an empty gun holster belonging to one of the guards.
2 OKLAHOMA INMATES ESCAPE AFTER OVERPOWERING GUARDS, STEALING VAN, AUTHORITIES SAY
Sheriff Steve Randolph said the guard, whose name has not been released, claimed not to have had a gun, but "we're not sure he was telling the truth."
"The guard is not licensed...in any state" to carry a weapon and could face charges if he did so, Swymeler said.
In an email to Fox News on Friday, Smyler said cops aren't ruling out the possibility the two could be "armed and dangerous."
Four additional inmates were in the van when Foy and Walp physically grabbed the driver, forcing him to stop, Swymeler said. The officers didn't resist, handing over their cellphones and cash before the two escaped. They were being escorted to facilities in Wyoming and Kansas. The other inmates stayed behind with the guards as Foy and Walp escaped.
The inmates are suspected of stealing then later abandoning several pickup trucks at various points as they continue to run from police -- most recently stealing the black semi trailer from El Reno, Okla.
According to a statement issued Thursday by the Major County Sheriff's Office, warrants for the inmates' arrests have been issued. Their charges include kidnapping, escape, robbery, unauthorized use of a motor vehicle and assault and battery with intent to commit a felony.
The Associated Press contributed to this report.
https://www.foxnews.com/us/armed-and-dangerous-oklahoma-escaped-inmates-spotted-buying-snacks