Arizona driver lucky to be alive after pipes smash through windshield
By , Fox 10 Phoenix
Published March 09, 2017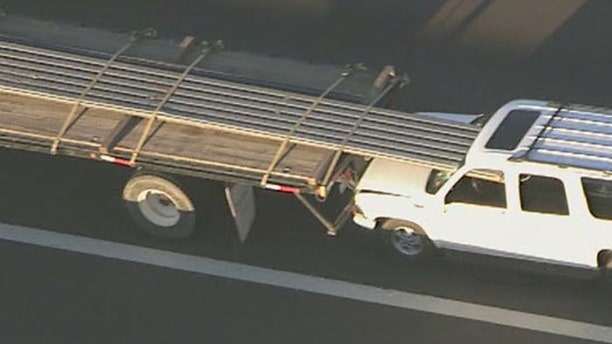 A driver is expected to survive after pipes on a flatbed truck smashed into an SUV's windshield along Interstate 17.
The Arizona Department of Public Safety says the crash happened along the southbound lanes of I-17 at Bethany Home Road just before 7 a.m. The pipes were loaded on the back of the flatbed truck when they smashed into the windshield, however, the cause of the crash is unknown.
DPS believes the driver of the SUV sustained non-life threatening injuries.
READ MORE FROM FOX 10 PHOENIX.
https://www.foxnews.com/us/arizona-driver-lucky-to-be-alive-after-pipes-smash-through-windshield