American Airlines: Jet screened after 'non-credible threat' received
By ,
Published May 24, 2016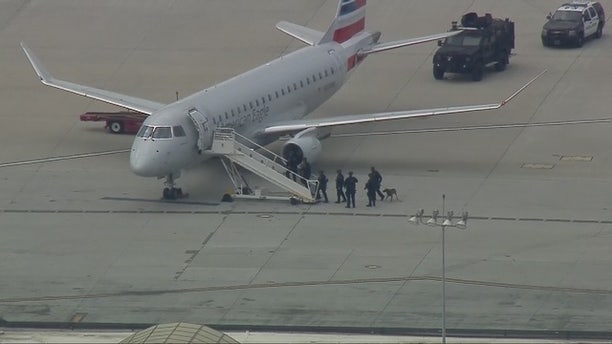 American Airlines says officials screened a jet at Los Angeles International Airport as a precaution after a "non-credible" threat was received about the flight from Houston.
Passengers were escorted from the twin-engine regional jet more than an hour after it landed without incident Tuesday morning. A SWAT team with a dog went through the plane, which was kept on a remote stretch of runway.
Passengers were put on buses to be taken to a terminal. American spokeswoman Polly Tracey says the airline hopes to have all passengers on their way shortly.
Airport police Officer Rob Pedregon says the Transportation Security Administration received a threat to the American Eagle flight operated by Compass Airlines.
Officials didn't release details about the possible threat.
https://www.foxnews.com/us/american-airlines-jet-screened-after-non-credible-threat-received