Florida fishermen find 74 pounds of cocaine floating off Florida Keys
The drugs were found in federal waters
Florida authorities recovered more than 74 pounds of cocaine floating in waters off the Florida Keys ahead of Christmas, according to reports.
A local fisherman reported the discovery to the Monroe County Sheriff's Office on Wednesday afternoon.
The sheriffs turned over the cocaine to the U.S. Border Patrol because they were found in federal waters, the Miami Herald reported.
The estimated street value of the drugs is around $850,000, according to WPLG.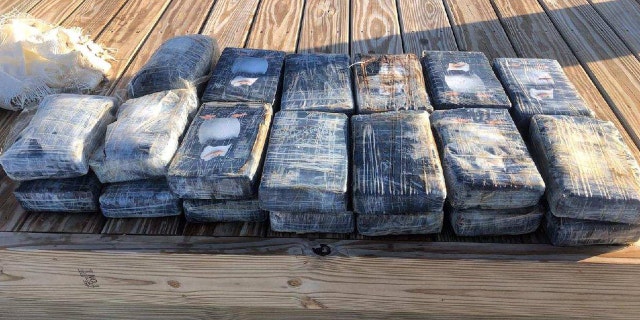 Drugs regularly wash ashore around Florida, with nearly 150 pounds of marijuana found near Key West in August and September, FOX 23 reported.
CLICK HERE TO GET THE FOX NEWS APP
Last year, around 33 pounds of cocaine were found along Palm Coast.