2 TSA screeners in Denver fired over groping scheme allegations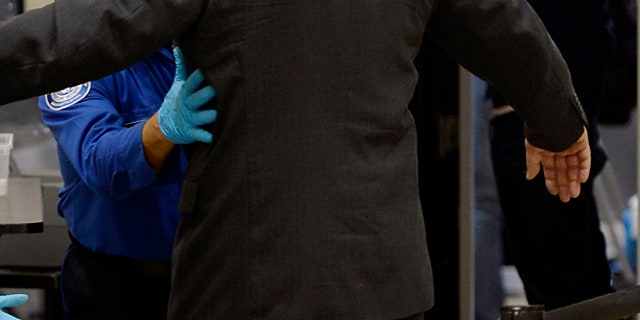 Two Transportation Security Administration agents at Denver International Airport have been fired over allegations that they conspired to allow one of the agents to grope male passengers during screening.
KDVR, citing a police report, said that the TSA had received an anonymous tip claiming that a male screener had confessed to "[groping males] who come through the screening area."
The tipster reported that when the screener saw a man in the security line that he deemed attractive, he would alert a female screener to indicate on a computer that the passenger was female, not male. That, in turn, would trigger an alert of an anomaly in the passenger's genital area that would require a pat-down of the passenger.
KDVR reported that a TSA investigator told Denver police that he had seen the scheme in action on the morning of Feb. 9. The investigator reported that he had watched as the male scanner "[conducted] a pat down of the passenger's front groin and buttocks area with the palms of his hands, which is contradictory to TSA searching policy," the police report said.
The station said the TSA confronted the scanner who changed the computer, and she admitted doing it "at least 10 other times." The TSA contacted Denver police last month and the case has been presented to the Denver District Attorney's Office. However, no charges can be pursued because no alleged victims have come forward.
In a statement Tuesday, TSA spokesman Ross Feinstein confirmed the firings and called the alleged acts "egregious and intolerable."
"All allegations of misconduct are thoroughly investigated by the agency," Feinstein said. "And when substantiated, employees are held accountable."
The Associated Press contributed to this report.
Click for more from Fox 31 Denver.