2 accusers, including ex-cheerleader, ask pope to investigate handling of sex abuse claims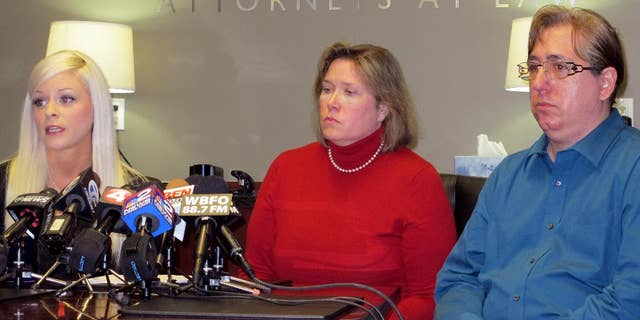 AMHERST, N.Y. – A woman who says she was groped by a teacher when she was a Catholic school cheerleader and a man who says a priest abused him beginning when he was 10 are asking Pope Francis to investigate the way a western New York diocese handled their complaints.
The accusers say Diocese of Buffalo employees abused them. They say the state's statute of limitations prevents them from filing legal complaints but they want the investigation to uncover other potential cases.
Vanessa DeRosa says she was abused in middle school in 2002, when she was 12 or 13. Antonio Flores says a priest abused him for years beginning around 1973. They discussed the cases during a press conference Tuesday.
Buffalo's bishop says the cases were handled in accordance with diocesan policies.
No one answered the Vatican press office phone after hours.