United passenger records heated exchange with 'rude' airline staff over carry-on bag
By Alexandra Deabler, ,
Published February 28, 2018
Two passengers checking in for a flight from Chicago to New Jersey recorded a tense interaction with United Airlines staff regarding the size of a carry-on bag.
Natalia Rutkowski, 27, was traveling with her mother Anna, 58, on February 12, when she said she was confronted by airline staff about the size of her personal item.
"I had already checked my bag and was helping my mom to check in on the computer when a prompt on the screen said a United staff member had to swipe," Natalia, an account executive in New Jersey, told SWNS.
"At first, an old woman said, 'No, she is not allowed to take her bag onto the plane'," she continued. "It was a certain dimension that the bag had to fit, but the woman didn't even allow us to put the bag into the personal item bin to show them that it fit inside. She was extremely rude."
AMERICAN AIRLINES STAFFER FILMED SQUABBLING WITH PASSENGERS OVER MISSED FLIGHT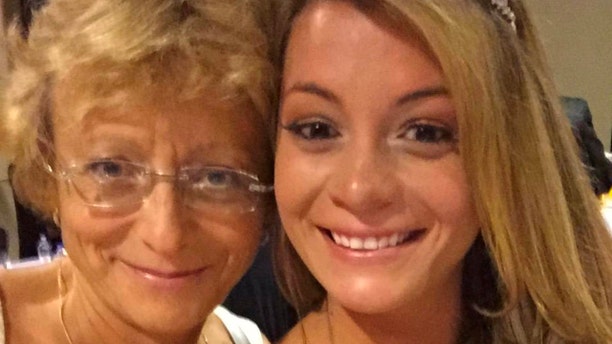 Natalia said another United Airlines staff member at the Chicago O'Hare Airport got involved and asked her to prove the personal item fit the specified dimensions — even though Natalia claims she had already placed her purse in the carry-on bin as proof.
"She asked me to put the bag into the bin, which I did, and she said, 'OK, well, the person who swiped has to see it.' I said, 'This is the third time I've done it.'"
Natalia said a third person got involved in the situation — only to pull her bag out of the bin and say it didn't fit.
"Then a man came over and shoved his badge in my face and took the bag out of the bin and then plopped it back in sideways so it purposely wouldn't fit," she told SWNS.
Airline staff are then seen arguing that the luggage is oversized and insist Natalia and her mother pay a $25 checked bag fee.
"At this point, I wouldn't fly with them again."
"There was a lot of fuss. I was agitated and there were a lot of people starting to stare," Natalia said.
"I didn't understand why we were treated like that. It was so ridiculous. It was like saying a dog is a cat," she continued. "They told us we were not getting on the plane."
After speaking to various members of staff, Natalia said they were able to board the flight with their baggage after one United staff member took their side.
"Finally, the last person who came over and I put it in and it clearly fit perfectly, and he was like, 'Oh, yes, it does fit. I don't understand why we have this issue.'"
Though the pair were eventually allowed to board, Natalia said the event left her and her Russian-born mother, who speaks limited English, feeling humiliated.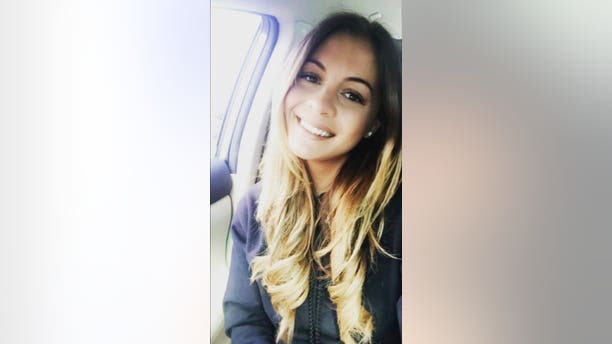 "I was shaking and I literally felt like I was sweating and agitated," she said. "My mom was teary. It was just an overwhelming situation. I had never been so disrespected and mistreated and embarrassed."
"Honestly I was just bewildered and my mom was emotional and angry," she added.
FOLLOW US ON FACEBOOK FOR MORE FOX LIFESTYLE NEWS
Natalia said she is hoping for an apology from the airline.
"I hope that United apologize to us because it was just an unfair experience, and I hope that in general they realize that this type of treatment for paying customers isn't right," she said. "I want people to know that this airline is this bad. They need to better train their staff."
"At this point, I wouldn't fly with them again," she added.
The airline is investigating the incident.
"The customer was allowed to carry on her bag. We have reached out to this customer directly and are reviewing this incident with our team to better understand what happened," United said in a statement to Fox News.
https://www.foxnews.com/travel/united-passenger-records-heated-exchange-with-rude-airline-staff-over-carry-on-bag