Turkey: Why now is the time to visit the diverse and historic country
By Clint Henderson, ,
Published September 26, 2018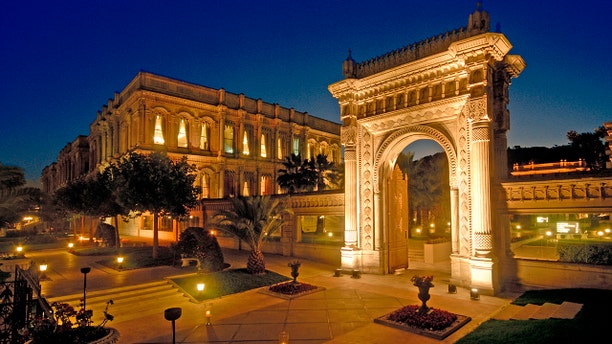 More and more Americans and Europeans are rediscovering Turkey, a fascinating country where East meets West – and with good reason, too.
As Karen Fedorko Sefer from Sea Song Tours told Fox, "Over the last two years, many of the most important historical sites have had major restorations and are now in their glory. It is the perfect time to visit and learn about the history and culture of our beautiful Istanbul."
Plus, the American dollar is strong in Turkey and will go a long way, especially so for savvy travelers — and Turkey is investing major money in the tourist industry. One of the world's largest airports is set to open in Istanbul in 2018, making the city one of the most important international gateways to connect all over the world.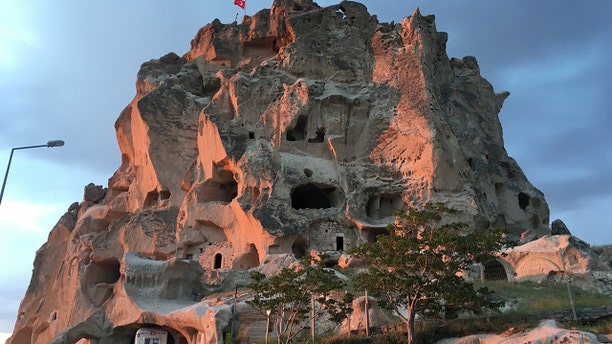 The Istanbul New Airport, as it will be called, will allow up to 200 million passengers per year, and is likely to further cement Turkish Airlines as one of the world's largest airlines, and the largest airline in terms of destinations.
HIKING, HIGHLANDS AND HISTORY: SCOTLAND HAS LOTS TO OFFER
Turkey has direct flights from nine U.S. cities, and you can often find great deals if you layover in Istanbul no matter where your final destination might be. In fact, Turkish Airlines will pay for one night's accommodations if you book a long layover in Istanbul, so you can see the city. If you have a layover of more than six hours, you can also take a free tour of Istanbul.
Sea Song Tours is a good bet for arranging your trip. Their guide will meet you at the airport and take you on full-day tours or even arrange week-long adventures at a reasonable price. It's best to have a guide as they can bring you around in safety and comfort without missing anything.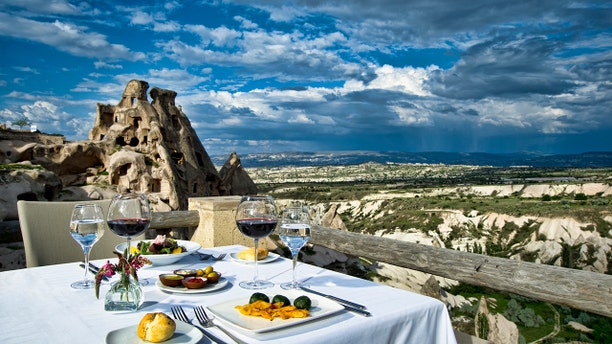 In Istanbul, tourists can really appreciate how old meets new meets ancient in this beautiful city surrounded by water. Originally known as Constantinople, Istanbul dates back to pre-history — it's one of the oldest continually populated areas of the world. In fact, a recent discovery of nine Roman ships while a subway was under construction would have made international headlines if found in Rome, but it's just another day in Istanbul.
Must-see attractions include the Blue Mosque, the Topkapi Palace, The Suleymaniye Mosque, the underground Roman cisterns, and one of the most important sites in Christianity, the Hagia Sophia.
WHY A TRIP TO CHARLESTON SHOULD BE ON ANY TRAVELER'S ITINERARY
The Hagia Sophia, one of the first major Christian churches, is considered the peak of Byzantine architecture. It was built in 537 AD at the dawn of the Middle Ages before becoming an Ottoman imperial mosque when the Turks took over the city. It's now a spectacular museum with ancient Christian treasures and beautiful mosaics. It is also a highlight of any trip to the city.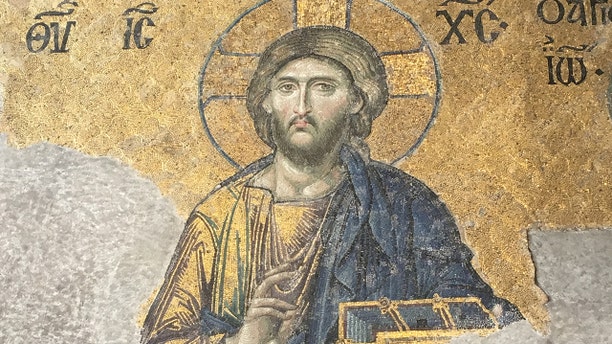 But being in an ancient city doesn't mean you have to skimp on modern amenities. There is no lack of luxury hotels in Istanbul, and many offer great deals for those willing to do some research.
For a more opulent experience, you can live like a king at the Ciragan Palace Kempinski. It's a five-star hotel in a former Ottoman Sultan's palace with spectacular views of the Bosphorous. It's also got an incredible Turkish hammam where you can enjoy a traditional Turkish bath. Cruises around the city also leave directly from the hotel.
Istanbul is not the only place to visit in Turkey, though.
Cappadocia is one of the safest, and most fascinating parts of Turkey. It's in the middle of the country, and a quick flight from both Istanbul or the capital of Ankara.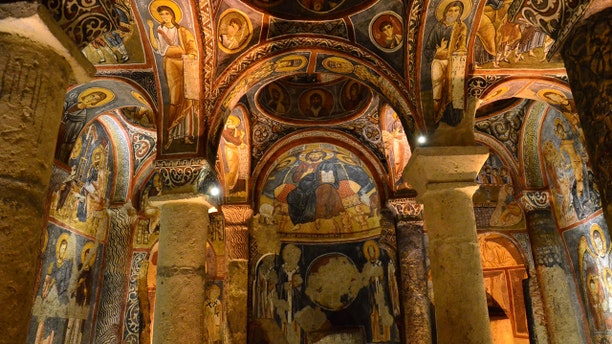 An overnight at one of the many cave hotels in the area should be on any traveler's bucket list. The five-star Argos, for instance, is built around, above, and inside ancient caves, and the rooms are literally carved out of rock. It's an incredible way to spend a few nights.
TOKYO OFFERS A FASCINATING — AND UNUSUAL — VACATION LIKE NO OTHER
However, Cappadocia is perhaps now best known for its incredible hot air ballooning. The tours take place at dawn every day (weather permitting), allowing you to watch the sun rise while drifting over the deep ravines and canyons of this stunning part of the world. Or if you prefer to watch on land, head over to one of the many hills in the region and see the scores of balloons rising with the sun over the incredible landscapes.
Trips start at about $180, but try to book in advance as they often sell out. Best to give yourself a few days in this fascinating region, as the balloons don't fly if there's too much wind.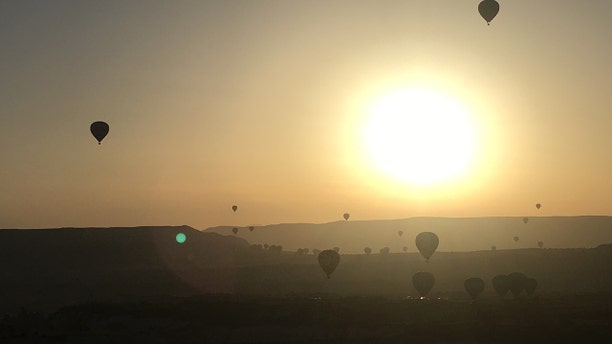 Murat Ozguc is the managing partner at Travel Atelier, a tour company that arranges tours of Cappadocia and other areas of Turkey. As he told Fox News, "Cappadocia offers something for all age groups and any travel interests," and noted the area's "Mars-like" landscape and its important role in history.
The Goreme Open Air Museum is another must-visit. It features a series of Christian cave churches painted by Medieval Orthodox Christian monks between the years 1000-1200 AD. It's also a UNESCO world heritage site, and it's absolutely incredible: You can explore beautiful Byzantine mosaics and paintings leftover from the time when Christians hid and worshipped in the region.
There's plenty more to Turkey – European and Russian tourists swarm the coast of the Mediterranean and Aegean Seas. Gorgeous resorts line the waters they call "The Turquoise Coast," or "The Turkish Riviera." And too many archeological sites in Turkey to list, located in the ancient Greek cities of Ephesus and Aphrodisias — both of which are UNESCO world heritage sites.
FOLLOW US ON FACEBOOK FOR MORE FOX LIFESTYLE NEWS
There's a lot to do and see in Turkey, and now might be the best and most affordable time in our lives to see it.
https://www.foxnews.com/travel/turkey-why-now-is-the-time-to-visit-the-diverse-and-historic-country