Fake Time covers featuring Donald Trump found hanging in several Trump golf clubs
By ,
Published June 28, 2017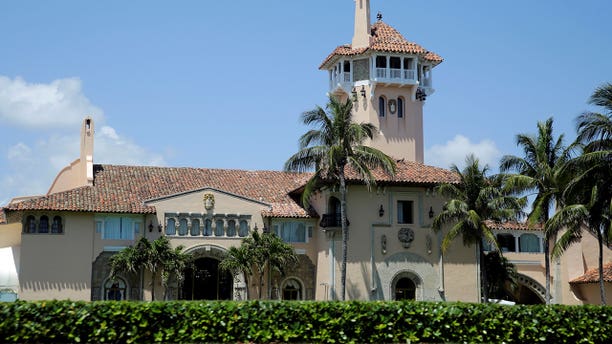 President Trump might want to take his crusade against "fake news" to his own golf clubs.
According to an investigation by The Washington Post, several Trump-owned golf clubs in the U.S., Ireland and Scotland had been displaying fake Time magazine covers featuring Trump's photo.
Since the story broke on Tuesday, a reporter with NJ.com also claims to have spotted one at the Trump National Golf Club in Bedminster, N.J.
TRUMP ORGANIZATION TO LAUNCH BUDGET-FRIENDLY HOTEL BRAND WITH PATRIOTIC THEME
Time has since asked the Trump Organization to remove the framed magazine covers from his properties, reports the Post.
The fake covers were first discovered by a reporter during a visit to one of Trump's private clubs. The eagle-eyed visitor noticed several discrepancies between a traditional Time cover and the fake, namely: the lack of a thin white border inside the red border; the exclamation points after two of the cover lines; and the headlines aligned on the right of the page, rather than the top.
The article was also dated March 1, 2009, and a subsequent investigation determined that Time didn't publish an issue on March 1, 2009. Time did publish an issue on March 2, 2009, but it featured a photo of Kate Winslet on the cover.
Whomever made the fake cover appears to have lifted two of the issue's headlines — "Obama's Next Move: Can He Curb Health Care Costs?" and "How Stressed Is Your Bank? A Checkup" — directly from the Winslet cover. He/she also added three new headlines, two of which tout Trump's stint as the host of "The Apprentice" in exclamatory statements including "Trump Is Hitting on All Fronts … Even TV!" and "The 'Apprentice' Is a Television Smash!"
The third of the new headlines read, "Global Warming: A New Age of Extinction."
SUPREME COURT TRAVEL BAN: FLOOD OF LAWSUITS EXPECTED FROM RULING
It's still unclear who created the covers or how long they have been hanging. Representatives for the Trump White House or his Mar-a-Lago resort in Palm Beach— where one of the covers hung near the entrance — did not return requests for comment.
However, Principal Deputy White House Press Secretary Sarah Huckabee Sanders responded to an enquiry from the Washington Post via email, writing, "We couldn't comment on the décor at Trump Golf clubs one way or another."
Twitter, on the other hand, was all too happy to comment. Social media users turned Trump's Time cover into something of a meme, offering up jokes, criticisms, and even putting themselves in place of Trump on the cover:
FOLLOW US ON FACEBOOK FOR MORE FOX LIFESTYLE NEWS
According to a tally currently being updated by Washington Post reported David Fahrenthold, the fake Time cover has been found at seven of Trump's properties, though two have since been taken down.
Ironically, though, Donald Trump has appeared on 14 bona fide Time magazine covers since 1989.
https://www.foxnews.com/travel/fake-time-covers-featuring-donald-trump-found-hanging-in-several-trump-golf-clubs