Delta apologizes after telling nursing mom to cover up
By ,
Published November 05, 2015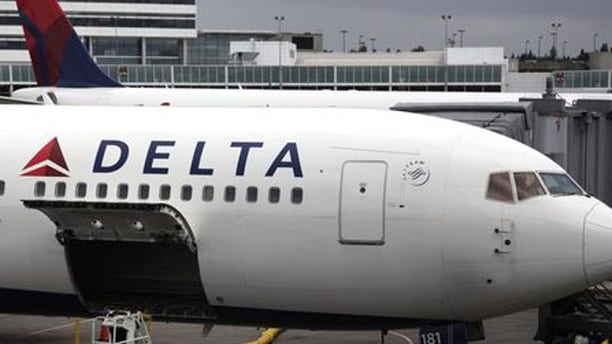 Delta Airlines has apologized for telling a passenger she could not breastfeed onboard one of its flights without a nursing cover.
California mom Lindsay Jaynes was preparing for a trip to Florida on Friday and decided to tweet the airline's customer service @DeltaAssist to clarify their policy on breastfeeding.
"What's your breastfeeding policy? I'll be flying with my 10 wk old son and he won't nurse with a cover or take a bottle. Thanks [sic]."
She was shocked when the reply came.
Jaynes continued to go back and forth with the airline about how she should handle the six-hour flight with her infant son. The airline representative, writing under the initials SD, suggested that the new mother pump and bring a bottle aboard despite Jaynes' previous comment about her son's refusal to drink from a bottle.
"I've tried since he was born to get him to eat from a bottle and he absolutely won't, so that's not an option," the mother argued. "So even though I am legally allowed to breastfeed without a cover, you're saying I can't? Is there a Delta written policy?"
According to law, Delta passengers that have a legal right to breastfeed in public. In fact, 45 states, the District of Columbia and the Virgin Islands have laws specifically to protect its public practice.
By then, the conversation had picked up social media followers, with many expressing outrage and support for Jaynes.
The airline has since apologized, claiming the tweet was misinformation.
"Our employees are well aware of a woman's legal right to breastfeed," Delta spokesman Michael Thomas told The Daily News. "We both support and allow customers to breastfeed on an aircraft … with a cover or with no cover. That's their legal right."
This isn't the first time an airline has come under fire for placing conditions on how mothers breastfeed their children on planes.
In August, American Airlines was the focus of protest after a nursing mom was told to cover up on a flight. And in 2006, a woman sued Delta after she was kicked off a flight because she wouldn't cover herself with a blanket while nursing. She reached a settlement in 2012.
https://www.foxnews.com/travel/delta-apologizes-after-telling-nursing-mom-to-cover-up