Cruise lines rush to offer same-sex weddings after Bermuda Supreme Court ruling
By , Alexandra Deabler
Published September 26, 2017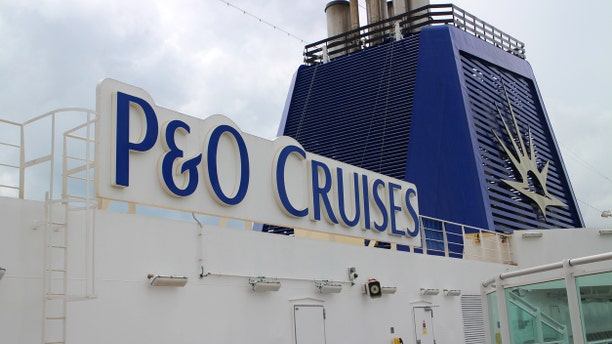 Cruise ship giant, Carnival Corporation, has announced that three of its cruise liners – P&O, Princess, and Cunard – are going to start conducting same-sex marriages onboard.
This huge voyage forward comes on the heels of a Supreme Court ruling legalizing same-sex marriage in Bermuda, where the ship liners are registered.
P&O will be the first British cruise line to host a same-sex wedding at sea, with a ceremony scheduled for January 2018 aboard its Azura ship in the Caribbean. Cunard will follow, starting to offer its same-sex wedding services in November of the same year.
TEEN JUMPS OUT OF PLANE'S EMERGENCY DOOR AT SAN FRANCISCO AIRPORT
This news is as exciting for customers as it is for those in charge of the cruise liners, as senior vice president of Cunard cruises, Simon Palethorpe, said in a statement to The Telegraph.
"This is very welcome news for us and I am delighted that we have become one of the first British cruise lines to take a booking for a same-sex wedding. We look forward to welcoming this couple and many other couples too."
Wedding-at-sea packages are already offered aboard Carnival Corporation ships, and have been a popular way to celebrate nuptials for the past handful of years. And just like the previous packages, the ceremonies will be conducted on board by the ship's captain. The marriage licenses will be issued to the couple by the Bermuda government.
FOLLOW US ON FACEBOOK FOR MORE FOX LIFESTYLE NEWS
Princess, too, intends to offer same-sex wedding packages across its 13 ships registered in Bermuda, though it has not confirmed a date. The liner also hinted that it is planning to offer specialized packages for same-sex couples in a statement obtained by Cruise Critic.
"We are currently working on developing a range of services and amenities to meet the needs of same-sex couple ceremonies and will release full information on these shortly."
https://www.foxnews.com/travel/cruise-lines-rush-to-offer-same-sex-weddings-after-bermuda-supreme-court-ruling