Airlines to Charge for Reclining Seats?
By ,
Published November 06, 2015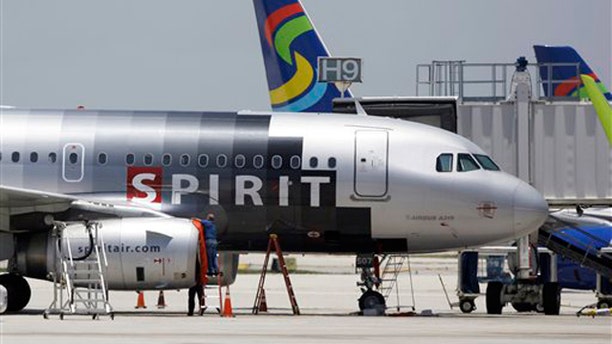 Airlines may begin charging for new services including early boarding, fancier meal options and reclining seats, as they continue to dig around for ways to pile on more fees, The Wall Street Journal reported Monday.
In recent years, airlines from AMR Corp.'s American Airlines to Spirit Airlines Inc. found new ways to boost profits -- and annoy fliers -- by charging fees for checked bags, selecting a choice seat or other services once included in ticket prices. Airlines started charging for checked bags, snacks, pillows and other items in a big way in 2008. Last year, such fees brought in an estimated $22 billion, or five percent of global industry revenue.
But now they are mulling and testing various new fees for services that never were part of a ticket.
Want a seat that reclines more? A pre-ordered champagne brunch in coach? Insurance against a blizzard that waylays a trip? Access to speedy security lines and early boarding? Soon you might be able to get them all -- for a price.
Carriers could tap into "billions and billions of potential revenue" said Tom Douramakos, CEO of GuestLogix Inc., a Toronto technology supplier that helps airlines sell products and services.
"The airlines are only scratching the surface" with baggage and seat fees, he said. They could become virtual shopping malls, offering captive travelers a variety of buy-while-they-fly items such as theater tickets or a handbag, he says.
Two small, low-fare carriers, Spirit and Allegiant Travel Co., have led the way in the US by charging for almost everything but lavatory access and by marketing travel packages including hotels, rental cars and theme-park tickets along with air travel.
A rich new vein for airline fees is early boarding, which American and United Airlines already sell to their non-elite frequent fliers. As more passengers avoid paying checked luggage fees by hauling their bags on board, overhead bin space is at a premium. That means getting to board ahead of other travelers can be worth a few extra bucks.
Big carriers already have discovered passengers will pay for better seats in coach. Delta Air Lines Inc. recently said it will remove seats from its international planes by summer to create an "Economy Comfort" zone that offers up to four inches (10 centimeters) more legroom and 50 percent more recline than regular coach seats.
Click here for more from FoxNews.com Travel
https://www.foxnews.com/travel/airlines-to-charge-for-reclining-seats