Airline Gives Will and Kate $323 Due to Broken Entertainment System
By ,
Published November 05, 2015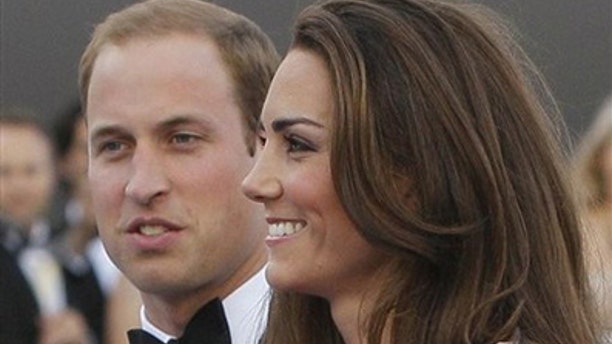 LONDON -- The Duke and Duchess of Cambridge received $323 compensation from British Airways (BA) after the airline's in-flight entertainment broke down on the couple's trip home from the US.
Prince William and Catherine, whose seats cost $8,078 each, were given vouchers to use against the cost of future flights after they were unable to watch movies as they returned from their fist overseas tour together, the Daily Mirror reported Wednesday.
A source told the paper, "The whole of first class including the duke and duchess seemed a bit peeved but they were placated by BA's offer. Still, 10 hours without in-flight entertainment is a little tough going."
A BA spokesman said, "Unfortunately a fault with some parts of the aircraft's in-flight entertainment system couldn't be fixed before the aircraft took off from Los Angeles. We apologize to everyone affected and have offered customers either a voucher or frequent flyer miles to say sorry."
The couple left Los Angeles a week ago at the end of a 10-day tour of Canada and the US. They missed out on movies including "The Fighter" starring Christian Bale, Angelina Jolie's "The Tourist" and the animated movie "Gnomeo and Juliet."
Click here for more from FoxNews.com Travel
https://www.foxnews.com/travel/airline-gives-will-and-kate-323-due-to-broken-entertainment-system