9 travel accessories to make your next trip more stylish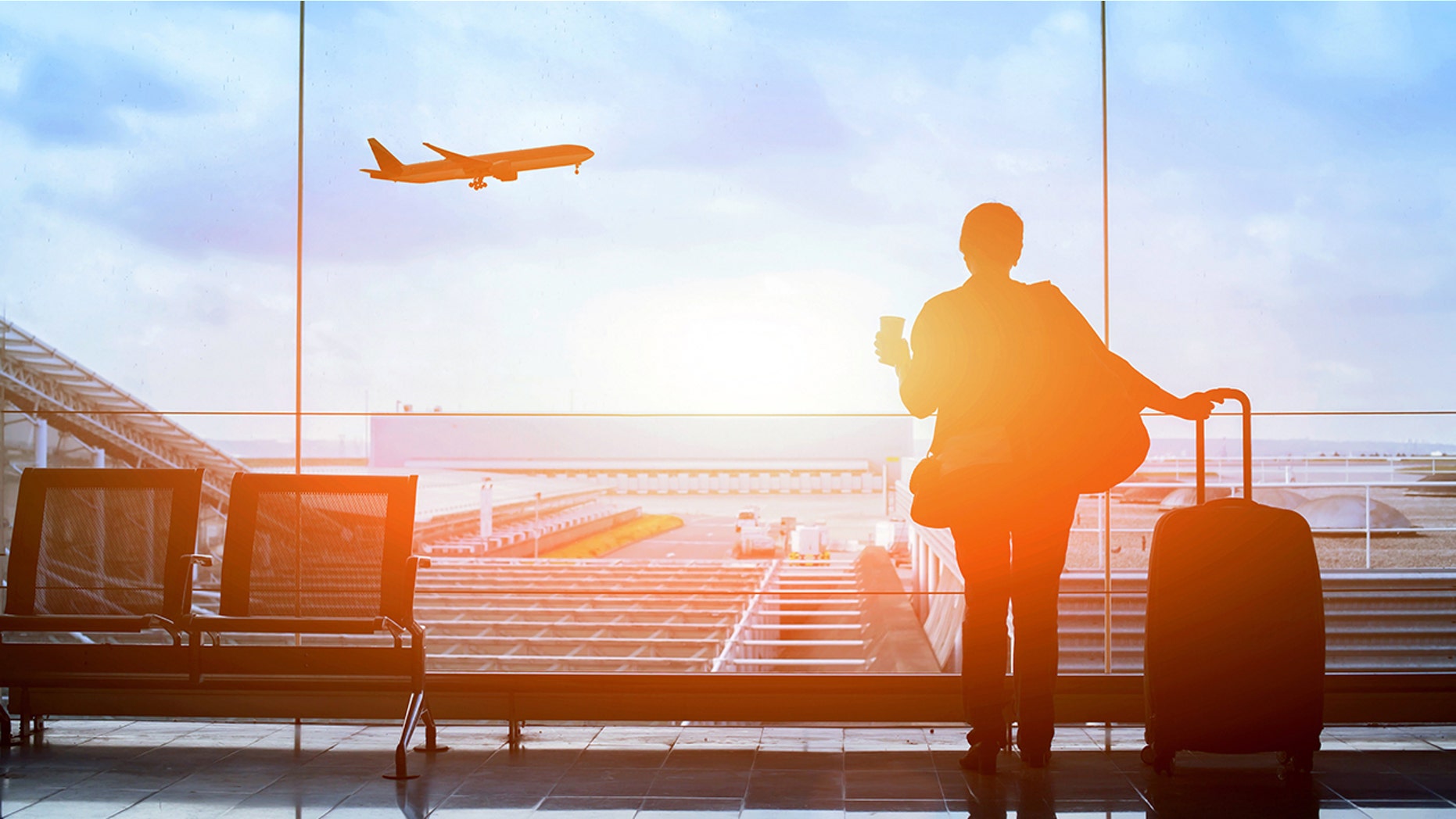 Whether you're heading out on a plane, train, bus or just a car, the actual 'getting there' part of a vacation is often the most stressful and unpleasant part of the experience. Other than taking the age-old 'enjoy the journey' advice and adjusting your mindset, you can't always change the circumstances — but at least you can make sure you're looking stylish along the way.
Here are nine travel accessories that are as chic as they are functional:
1. An indestructible suitcase
Away suitcases not only look super chic, they're also incredibly functional pieces of luggage. Made from unbreakable material and coming in several sizes and colors, each comes with a lifetime guarantee. Bonus: The two carry-on versions have a removable battery pack for convenient charging.
Away The Carry On, $225; at Away
2. Noise-cancelling headphones
Whether you simply want some peace and quiet or need to drown out the airplane sounds to better hear your movie, these noise-cancelling headphones provide blissful silence by blocking out background noise. The over-the-ear fit is more comfortable for long-term wear, plus they're wireless, so no more dealing with tangled cords.
Bose QuietComfort 35 wireless headphones II, $349.95; at Bose
3. A roomy leather tote
Whether you use it as a carry-on to fit those last-minute essentials or just want a roomy purse that'll hold all your stuff on your next adventure, this beautiful suede leather tote is a versatile choice. Made from Italian leather and microsuede lining, this carry-all features a small interior zipper pocket to keep items safe. The bag can also be monogrammed for an added touch of personalization.
Cuyana Suede Classic Structured Leather Tote, $215; at Cuyana
4. An eco-friendly travel mug
These BPA-free double-walled stainless steel tumblers are the perfect travel accessory to hold water, coffee, wine or whatever you're feeling. They're compact, easy to hold, and keep drinks hot and cold for longer. Plus, by using one, you're helping cut down on waste from paper and plastic cups, so you can feel good every time you take a sip.
Byta, $29; at Byta
MICROBLADING: THE FACE TATTOO YOU'LL ACTUALLY WANT TO GET
5. A trendy hat box
Ever struggled with packing a hat in a suitcase? With this hard-shell hat box, you won't ever have to think about it again. The round shape is perfect for keeping all your hats safe from getting crushed, but is roomy enough to hold any other items you might want to stash away for safe keeping — and the marble print makes it hard to resist.
Calpak Baye Midnight Marble Medium Hat Box, $120; at Calpak
6. A sexy silk eye mask
Never miss a wink of sleep when traveling with this gorgeous eye mask. Made from 100-percent pure mulberry silk, the luxury fabric won't tug or irritate the delicate skin around your eyes, so you can guarantee you're getting your beauty rest.
Slipsilk Sleep Mask, $45; at Slipsilk
7. A customized passport holder
For an added bit of style, keep your boring old passport in one of these calf leather holders with suede lining. Add gold embossed monogramming for an extra special touch.
Aspinal of London Passport Cover in Black Croc, $100; at Aspinal of London
8. An organized jewelry box
Let's face it: Too often, necklaces and earrings becoming a tangled mess at the bottom of your bag. But this two-tier leather box with ring rolls and a pull-out tray make it easy to pack as many accessories as you want and know they'll arrive at your destination in separate pieces.
The Daily Edited Black Jewelry Box, $130; at TDE
FOLLOW US ON FACEBOOK FOR MORE FOX LIFESTYLE NEWS
9. Carry-on approved hair styling set
Who says you can't have great hair on vacation? With this TSA-approved mini travel set from beloved OUAI, you'll be able to style on the go and not worry about fighting airport security about an oversized liquid. The kit includes a dry shampoo foam, volume spray and texturizing hairspray in a cute zippered pouch.
All The OUAI Up Kit, $25; at OUAI