9 questions answered: Impact of government shutdown on travelers
By ,
Published November 05, 2015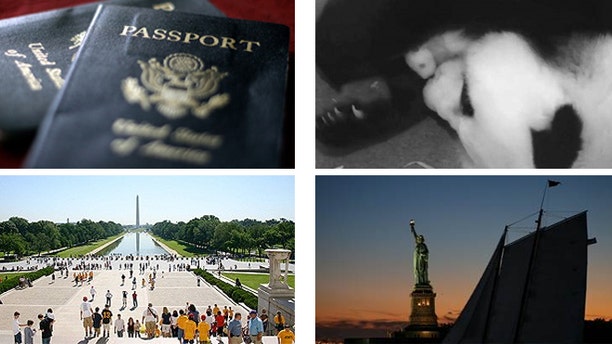 Hitting the road soon?  A possible federal government shutdown could put a serious damper on your travel plans.
If the government shuts down on Oct. 1, tourists may experience travel delays and won't be able to access some of the country's top sites, including the Statue of Liberty and other attractions run by the National Park Service.
The possible government shut down doesn't just impact tourists; it can affect school trips, weddings and have a detrimental knock-on effect for local business that rely on tourism this time of the year.
Here are some questions answered to help you navigate a federal shutdown:
Will airports be open and security screening take place? Yes, expect some delays, but security will remain tight.  According to the TSA, nonessential employees will be furloughed, but "the majority of our officers who screen passengers/luggage will remain on the job," TSA spokesman Ross Feinstein tweeted.
Will my flight take off?  Yes, federal air traffic controllers would remain on the job.
Can I get a last minute passport? Probably not. The Department of State says that it would continue processing foreign applications for visas and U.S. applications for passports.  That's because it has some funds outside the annual congressional appropriation.  But if the government shuts down, you should expect delays. During the other government shut down in 1995-1996, 20,000 to 30,000 applications by foreigners for visas went unprocessed each day, while 200,000 U.S. applications for passports went unprocessed, according to a report by the Congressional Research Service.
Will all national parks, museums and zoos sites really be closed?  Yes, and you can add battle fields, historic homes, monuments or any other federally funded tourist site to that list.  That's 401 sites in all, including the Smithsonian museums, Great Smoky Mountains, the Statue of Liberty, Ellis Island in New York, as well as Independence Hall in Philadelphia and the National Zoo in Washington, D.C.
Can at least watch the Baby Panda Cam?  Sadly, you'll have to get your dose of cuteness somewhere else.  The daily antics of the newborn panda cub on the National Zoo's "Baby Panda Cam" have become a popular pastime for thousands of viewers. The zoo said that managing the panda cam requires staff and volunteers.
Wait!  What if I am already at a park at a remote camp site?  Park officials probably have already notified you that you'll have to leave.  They should have given you 48 hours prior notice for you to make alternate plans.
Can I get a gun permit for a gun I want for my hunting trip?  If you don't already have a gun permit, you probably won't be able to get one.
Should I plan on taking Amtrak for my trip from Boston to Washington? Yes. Amtrak, which relies on federal subsidies, is vowing to keep operating, saying that, "Passengers planning to travel on Amtrak trains in the Northeast Corridor and across the country in the coming days and weeks can be assured that Amtrak will remain open for business."
Will I be able to get back into U.S. after my trip to Niagara Falls?  Yes, U.S. Customs and Border Protection officers should remain on duty, so you can clear immigration and customs in the U.S., though staffing may be more limited than usual.  CBP said it is unsure of how the shutdown will affect the processing of applications filed at the border.
https://www.foxnews.com/travel/9-questions-answered-impact-of-government-shutdown-on-travelers