Zuma satellite launched by SpaceX reportedly 'total loss,' failed to launch into orbit
By Nicole Darrah, ,
Published January 09, 2018
A U.S. spy satellite which was supposed to launch into orbit on Sunday night is expected to be a "total loss" after it reportedly didn't make it.
The Falcon 9 rocket, which carried the highly-classified satellite codenamed Zuma, is believed to have plunged back into the Earth's atmosphere, the Wall Street Journal reported Monday, citing industry and government officials.
SPACEX LAUNCHES ROCKET CARRYING CLASSIFIED PAYLOAD FOR US GOVERNMENT
Lawmakers from the Senate and House, along with congressional staffers, were briefed on the failed mission, according to the Journal.
Launched by SpaceX from Cape Canaveral, Florida, the satellite reportedly didn't separate itself from the rocket, as it should have.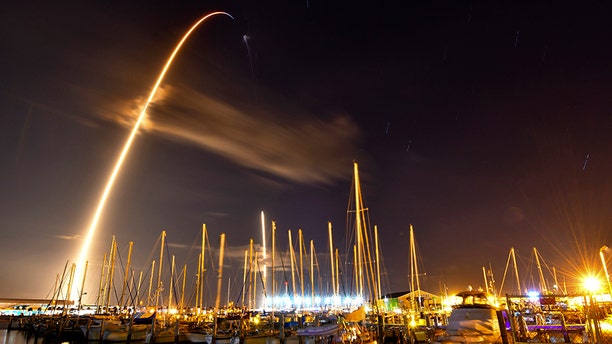 A SpaceX spokesperson told Fox News in a statement: "We do not comment on missions of this nature; but as of right now reviews of the data indicate Falcon 9 performed nominally."
The launch broadcast ended commentary five minutes into the flight, due to the secretive nature of the U.S. satellite. However, the company continued to broadcast the return of the first-stage booster to Cape Canaveral, where it landed upright as part of a recycling effort.
SPACEX LAUNCH SPARKS FEARS OF ALIEN INVASION IN LOS ANGELES
While officials haven't commented on the status of the satellite, the Pentagon's Strategic Command, which update satellites orbiting the planet, hasn't updated its catalog to show where the satellite is, according to the Journal.
The satellite was provided by defense contractor Northrop Grumman, which wouldn't name the government agency for which it was provided.
Fox News' Phil Keating contributed to this report.
https://www.foxnews.com/tech/zuma-satellite-launched-by-spacex-reportedly-total-loss-failed-to-launch-into-orbit