Verizon testing additional OTT service, source says
By Chris Ciaccia, ,
Published January 12, 2018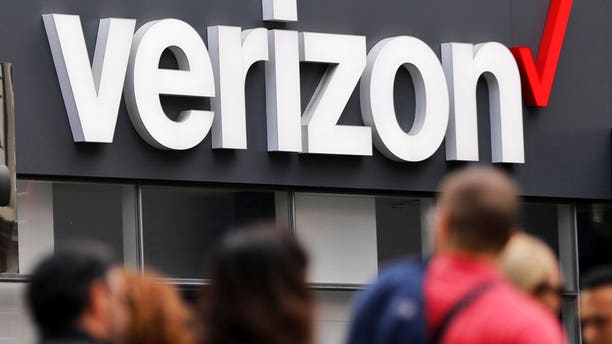 Verizon is testing another over-the-top service, separate from go90, as the company looks to build out its content offerings, a source familiar with the matter says.
The new offering is described as "really expensive," perhaps a sign that the company is going to use its recently acquired NFL streaming rights as a selling point for the new service.
In December, the NFL and Verizon announced a five-year deal to extend streaming rights to NFL games, but the wireless carrier does not have exclusive rights anymore. Terms of the deal were not reported, but Recode reported that the deal was worth as much as $1.5 billion over the five years. The streaming rights would be available on NFL's mobile app, as well as Verizon's existing OTT service, Go90.
10 HANDY THINGS YOU PROBABLY DIDN'T KNOW NETFLIX COULD DO
News of the pending OTT service was first reported by TechCrunch, a Verizon property, under its Oath brand.
The source added that the new service is in the product testing phase, though they were unsure when it would be rolled out to the public. It's unclear what pricing would be for the service, whether it would be ad-supported, like go90, or whether there would be a monthly subscription fee, ala Netflix.
Verizon declined to comment to Fox News, saying the company doesn't "comment on rumors or speculation."
Led by CEO Lowell McAdam, Verizon has had little luck with its OTT offerings, as it seeks to stave off competition from companies like Netflix.
Launched in October 2015, go90 is designed to show TV shows, movies and clips. Its original content, however, has struggled to resonate with consumers, despite the current boom in new series on the air. In 2017, there were 487 original scripted series, according to data compiled by FX Networks CEO John Landgraf.
FX Networks and Fox News are owned by the same company, 21st Century Fox.
STREAMING KNOCKOUT: BOXING FAN PAYS MASSIVE BILL AFTER FRIEND STREAMED FIGHT ON FACEBOOK LIVE
Go90 is currently the 107th ranked entertainment app in the App Store. On Google Play, it has between 10 million and 50 million installations, but users have noted the oft-buggy experience, with one saying "streaming is frequently interrupted and stops, then starts with far lower quality." It has a 4.7 rating on the App Store and a 4.0 rating on Google Play.
Go90 was designed to target millennials, with heavy investment by Verizon. In 2017, Business Insider reported that the company had invested as much as $200 million in the product.
In January 2017, it was reported that Verizon had laid off 155 go90 employees from its San Jose office.
Follow Chris Ciaccia on Twitter @Chris_Ciaccia
https://www.foxnews.com/tech/verizon-testing-additional-ott-service-source-says