Tech Q&A: Skipping airport lines, upgrading your iPhone
By , Kim Komando
Published October 09, 2016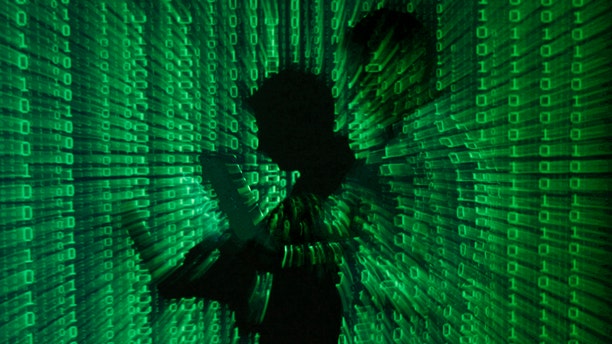 App to skip the line at airports
Q: I learn so much listening to your show. While speaking with a caller about how to get the lowest airfare online, you mentioned an app that makes it easier to navigate through security lines. Can you tell me more about it?
A: International travelers can skip the lines at U.S. Customs by using Mobile Passport, the official app from U.S. Customs and Border Protection. Think of Mobile Passport as a replacement for the paper declaration form people coming into the United States have to fill out. All you need to do is set up your profile, answer questions about your trip and submit your data to Customs and Border Protection. Next, you'll receive a receipt, which you will need to take to the Mobile Passport Control lines at the airport. Show the officers your passport and the barcode on your receipt, and you're all set. Click here to see what airports the app currently works in and direct links to it in the app stores.
Avoid tricky rental scams
Q: I'm renting my guesthouse, and I found a good tenant on Craigslist. They currently live overseas, though. Could this be a scam?
A: Rental properties are prime targets for scammers. The prospective tenants ask all sorts of details about the rental that make them seem legitimate. At some point, they offer to send you a check for the total rental amount. Don't accept or deposit the funds, even if it's a cashier's check. Once you deposit the check, the scammers cancel the rental and ask you to wire transfer the funds back to them. The check bounces and you've just lost your money. Think you're too savvy to fall for this? Take my quiz to see if you can spot the signs of a scam on Craigslist.
When to upgrade your iPhone
Q: I have an iPhone 6s Plus that runs great. Is it worth the money to upgrade to the new iPhone 7? I'm on a budget, but I love new tech!
A: Unless you need a water-resistant phone, save your money. I'm expecting big improvements next year, which will mark the iPhone's 10th anniversary. In the meantime, give your iPhone 6 a refresh. First, update to iOS 10, which lets you delete Apple's pre-installed apps and gives you new features, such as Messaging, Raise to Wake and Smart home integration. If you're running out of storage space, iCloud comes with 5GB of free storage, but you can purchase 50GB for $0.99 per month, 200GB for $2.99 per month, 1TB for $9.99 per month or 2TB for $19.99 per month. Click here for additional tips on extending the life of your older iPhone.
Smart shopping for your next TV
Q: My husband wants to buy a smart TV so that it's easier to see our grandkids when we Skype. Can't we do this with our old TV? What other things should a new TV have?
A: Microsoft discontinued support for Skype apps on smart TVs last June. Some smart TVs still have the Skype app, but it will not receive any updates and will be deleted eventually. If you have an older TV, you can still Skype by mirroring your phone or tablet using a Google Chromecast or Apple TV. Or you can connect your laptop to an older smart TV using an HDMI connector. Some tablets also have an HDMI port. Click here for additional things you should consider before buying a smart TV.
Easy way to find your next great read
Q: A friend just told me about Amazon's new service, Prime Reading. There are so many free books! How can I tell which titles are best?
A. Prime reading lists popular titles on top, but there's a little trick I use to find books that are more aligned with my interests. The site Goodreads.com gives you recommendations based on book titles or authors you've enjoyed in the past. You can add books you'd like to read to a virtual "shelf" and rate them when you're done reading. Your friends can also share recommendations and let you know what they're reading. Goodreads is a free online service. You'll just need to create an account to get started. There also are free apps for Apple and Android, so you can browse through the library and edit your shelves on your smartphone or tablet. If you love reading, click here to see more websites for book lovers on my website.
From buying advice to digital life issues, be sure to listen or download the podcasts.  Click here to find your local radio station. If you are looking for topics about everything digital that you can listen to on your phone, tablet or computer, click here for my free podcasts.
Copyright 2016, WestStar Multimedia Entertainment. All rights reserved.
On the Kim Komando Show, the nation's largest weekend radio talk show, Kim takes calls and dispenses advice on today's digital lifestyle, from smartphones and tablets to online privacy and data hacks. For her daily tips, free newsletters and more, visit her website at Komando.com. 
https://www.foxnews.com/tech/tech-qa-skipping-airport-lines-upgrading-your-iphone