Supreme Court to Tackle Violent Video Games
By ,
Published November 04, 2015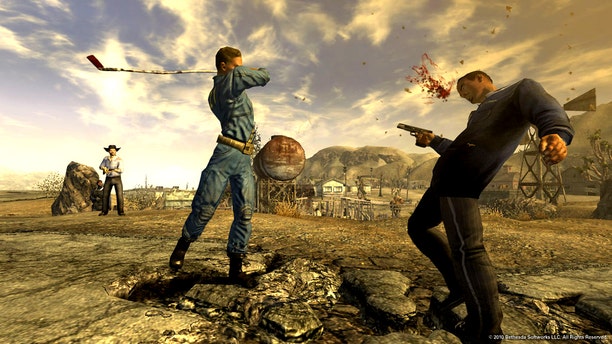 Videogame designers at ZeniMax Media Inc.'s Bethesda Softworks destroyed a virtual U.S. Capitol, Jefferson Memorial and other landmarks in the Mature-rated "Fallout 3," which depicts the ruins of post-apocalyptic Washington.
They didn't bother to obliterate the U.S. Supreme Court. But in the real world, that's where the $10.5 billion videogame industry faces its greatest threat. On Tuesday, the court's nine justices will consider whether to strip First Amendment protection from violent videogames that critics say appeal to the deviant interests of children.
A 2005 California law prohibits selling or renting such games to minors based on legislative findings that they stimulate "feelings of aggression," reduce "activity in the frontal lobes of the brain" and promote "violent antisocial or aggressive behavior." The law never took effect because lower courts found it violated free-expression rights.
In a 2009 ruling, a federal appeals court in San Francisco said the state provided no credible research showing that playing violent videogames harmed minors, and found the law was an unconstitutional effort "to control a minor's thoughts."
The videogame industry says allowing the law to stand could stifle the art form, while the movie business and other media industries worry that a broad ruling against videogames could open the door to restricting their content as well.
The industry says its own ratings system already keeps violent games out of children's hands. A 2009 Federal Trade Commission report found that videogames had a stronger regulatory code than the movie or music industries, and that retailers regularly enforced age restrictions which limit games rated M (for mature) to consumers age 17 and older.
Read the full story at the Wall Street Journal.
https://www.foxnews.com/tech/supreme-court-to-tackle-violent-video-games