Samsung Focus 2 Hands-on: Compact Design Meets Fast 4G LTE
By ,
Published November 04, 2015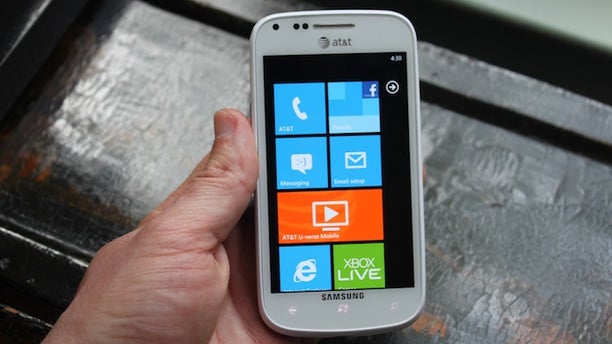 The Samsung Focus 2 is here at CTIA Wireless 2012, and we spent a few minutes playing around with this new Windows Phone for AT&T's network. The good news is that the Focus 2 is pretty cheap for a 4G LTE phone at just $50. And for your money you get a lightweight 4.3-ounce design that's more compact than the Lumia 900.
Other highlights of the Focus 2 include a 4-inch Super AMOLED display, a 5-MP camera on the back, a front-facing shooter for video calls with VGA quality. The back camera actually impressed us with its low-light capability. It captured a detailed shot of a sculpture in a dimly lit room with no problem.
So what about those network speeds? In New Orleans the Focus 2 downloaded Laptopmag.com within 15 seconds, which is pretty fast for a full desktop site. Loading subsequent articles took 10 seconds or less.
The design of the Focus 2 is a bit on the thick side at .43 inches, but we like the white finish, which will will help this Windows Phone pop on the shelf. Samsung also throws in some of its own apps including a news reader and photo editing apps.
Overall, the Focus 2 isn't the most exciting smartphone, but Windows Phone fans looking for something pocket friendly and fast should definitely consider it.
https://www.foxnews.com/tech/samsung-focus-2-hands-on-compact-design-meets-fast-4g-lte