Off-beat tech gifts for the season
By John Quain, ,
Published November 03, 2015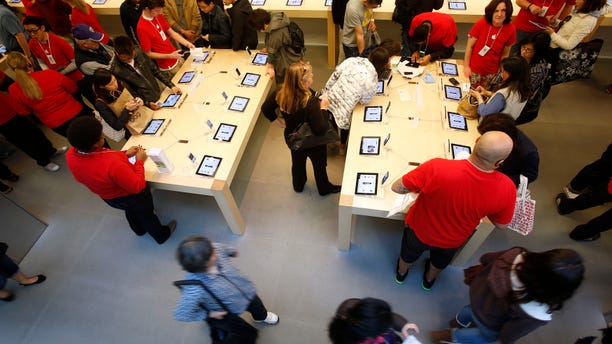 Big screen TVs, tablets, and smart watches may make for obvious tech gifts, but what do you get for someone who has it all? And what if your budget is, well, more modest?
There are hundreds of wacky knickknack crowding store shelves, most of which will end up gathering dust in the den before the New Year's bells toll. But there are a few off-beat items that have stood out in my testing over the past few months. To wit, here are some gadgets and gear for that hard-to-shop-for person in your life.
For the iPad Artist
Finger painting on a tablet is fun, but it's creatively limiting.To really express yourself in the digital realm, you need a digital stylus. The Adonit Jot Touch, $100, is the perfect tool for illustrators and artists. It connects to an iPad using Bluetooth and is pressure-sensitive, so that the harder you press down in some apps, the wider and bolder the line you'll see. It works with several drawing programs, including Adobe Illustrator Line, Photoshop Sketch, and Procreate. Using a pen is also a more natural way for many of us to take notes, so the Jot Touch works with notetakers such as Goodnotes 4 and Penultimate.
An Indestructible Bag for Campers
Yeti makes coolers for campers and is known for its grizzly-proof models that can reportedly withstand a bear attack. The $300 Yeti Hopper 30 is the company's first soft-sided cooler that it claims is leakproof and will keep things cold packed in ice for days. It's made of 840-denier nylon, the same kind of material used for rugged whitewater rafts, and has RF-welded seams, which bonds the thermoplastic material so there's no stitching to leak through. A "hydrolock" zipper on top provides further insurance against leakage (although the zipper is tough to open and close; you'll need two hands). The Hopper is pricey, but it proved to be as tough as the company claims, surviving a fair amount of abuse (not my fault) and more than a few tumbles down a rocky Vermont hillside (yes, my fault).
For Germaphobes
Do you know anyone who carries Purell in their purse or is fastidious about washing their hands to avoid catching a cold? They might appreciate the $60 PhoneSoap, a charging station that doubles as a bacteria and virus killing machine for smudged smartphones. The case is the size of a paperback book and has two ultraviolet-C bulbs inside that are designed to irradiate a phone when the lid is closed. A blue exterior light lets you know when the phone is clean (after about 5 minutes). It also has a USB charging port inside that works with micro USB or iPhone plugs; a green light lets you know when charging is complete. The case is big enough to accommodate most popular smart phones, including Samsung's Galaxy S 5 and the iPhone 6.
A Singing Light
Some gadgets sound so ridiculous that I've felt compelled to try them out, only to discover they're not so silly after all. The AwoX StriimLIGHT Color (about $70 online) is one such gadget. It's an energy-saving LED bulb (7 watts equivalent to a 40 watt incandescent) that fits in a standard light socket--with a couple of twists: It can be remotely controlled (via an included remote or free app), change color--and play music from a Bluetooth source, such as phone. Why would want such a thing? Think of luxuriating in a bath with dimmed mood lighting and your favorite Pandora channel to wash away the cares of the day. The 13-watt speaker won't win any audiophile awards, but it's good enough for casual listening.
https://www.foxnews.com/tech/off-beat-tech-gifts-for-the-season