New Chicago skyscraper will contain a 'blow-through' floor
By , Gina Carey
Published September 27, 2017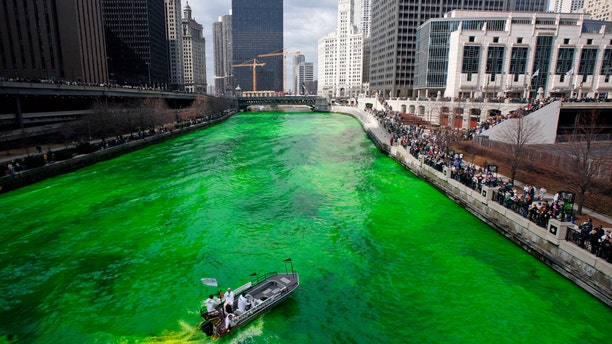 Only one guest is allowed on the 83rd floor of Chicago's future 94-story skyscraper: the city's famous winds. According to the Chicago Tribune, plans for the Vista Tower, a luxury development that has already broken ground along the Chicago River, got a last-minute modification when wind tunnel tests rendered the design of its three slender, inter-connected high-rises flawed.
A zoning administrator wrote that the design would "result in building occupants feeling ill and possibly afraid for their safety" due to strong winds causing the building to literally sway.
The solution? Per Curbed, an entire empty floor will be dedicated to stabilizing the tower by allowing wind to blow through it. A new design submitted by the developers that includes this blow-through floor was approved by the city.
Though it will be Chicago's first blow-through floor, this solution has been used in skyscrapers in cities like New York and Dubai. But Curbed reports that its function will be unique among the utility and design-related uses seen in buildings like New York's 432 Park Avenue, where five gaps double as mechanical floors that provide striking nighttime lighting.
By law, Vista's blow-through floor cannot be illuminated and will likely appear as a dark band. Along with relieving the Vista Tower's future hotel/condo dwellers of motion-sickness, other changes submitted in the building's plans include giving the glass exterior a bluish tone (it was previously green) and adding a few feet to the top of the tower, which will be the city's third highest skyscraper.
(This futuristic skyscraper is literally out of this world.)
This article originally appeared on Newser: New 94-Story Chicago Tower Will Get 'Blow-Through' Floor
https://www.foxnews.com/tech/new-chicago-skyscraper-will-contain-a-blow-through-floor