Immigrant-Smuggling iPhone App Draws Activist Ire
By ,
Published December 20, 2016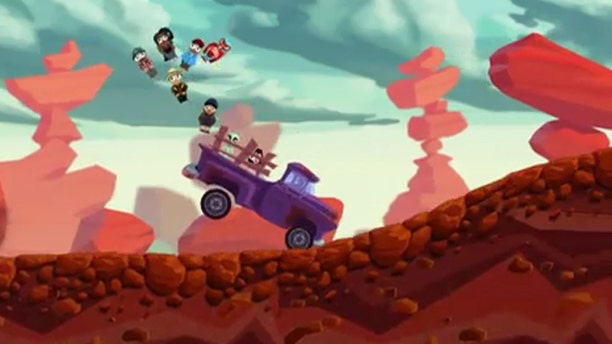 Want to smuggle immigrants across the border? Yep, there's an app for that.
Developed by a Boston tech company, a game called "Smuggle Truck: Operation Immigration" lets users drive a truck full of immigrants across the U.S.-Mexican border and through the desert, all the while trying to keep the human cargo from falling off. Scores are calculated by the number of immigrants helped across the border.
The most careful drivers are awarded a "Green Card" for saving passengers' lives. On the other hand, the "Smugglers Run" award goes to "pedal-to-the-medal reckless speed-run driving, with a minimum of one safe passenger."
The proposed iPhone and iPad app was created by Owlchemy Labs and is set to be released in March. Developer Alex Schwartz said the idea for what the company calls "the premiere smuggling game on the App Store" came out of frustration his friends felt while trying to immigrate to the U.S.
Regardless of Owlchemy's effort to steer away from stereotypes, some are just not laughing.
"This 'game' pokes fun and trivializes the harsh reality of our current immigration policy that leads to people putting their lives at stake and embarking on dangerous border crossings," Thanu Yakupitiyage of the New York Immigration Coalition told the New York Daily News in an interview about the game.
Read more on Smuggle Truck at FoxNews Latino.
Game developer Schwartz explained the idea behind Smuggle Truck to MyFoxBoston.
https://www.foxnews.com/tech/immigrant-smuggling-iphone-app-draws-activist-ire