How Bill Gates' daughter lives: Instagram posts showcase spectacular globe-trotting lifestyle
By ,
Published January 19, 2018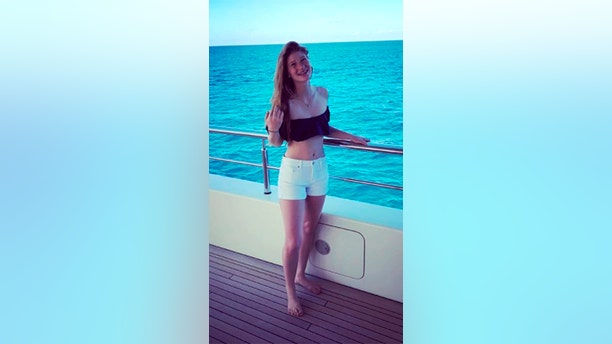 Jennifer Gates, the 21-year-old daughter of Bill and Melinda Gates, is attracting plenty of attention for her Instagram posts that offer a glimpse into her spectacular lifestyle.
Social media posts by the Stanford University senior and talented show jumper showcase her glamorous jet-setting life. From shots of her skydiving to competing in equestrian events and visits to exotic locations, the Gates' eldest child has racked up more than 67,000 followers on Instagram.
One recent post showed Gates and her boyfriend in Kuwait City. "A magical three days in Kuwait with my favorite person," she wrote.
A number of posts from last year show Gates taking part in show jumping competitions.
The college student's extensive travels are well documented on Instagram. A November post captioned "Sun, salt & sand" shows a smiling Gates on the deck of a ship.
A post from October shows the interior of the famous Basilica de Sagrada Familia in Barcelona, Spain. "highlight! #spain," she wrote.
A photo posted in September, but apparently taken in Australia in 2016, shows the 21-year-old on a boat in an azure sea. "Blows my mind because I don't want to be so far away from those transformative 3 months. Miss it more than ever and so grateful for the memories and friends made in Australia," she wrote.
Another post from September shows Gates with her father in front of the Natural History Museum in Vienna, Austria.
A July post shows Jennifer with her mother on the London Eye, with the Houses of Parliament in the background.
Bill Gates, the co-founder and former CEO of Microsoft, has an estimated net worth of $92.3 billion, according to Forbes. A noted Philanthropist, he co-chairs the Bill and Melinda Gates Foundation with his wife.
https://www.foxnews.com/tech/how-bill-gates-daughter-lives-instagram-posts-showcase-spectacular-globe-trotting-lifestyle