Frenchman flies more than a mile on hoverboard, breaks world record
By ,
Published May 01, 2016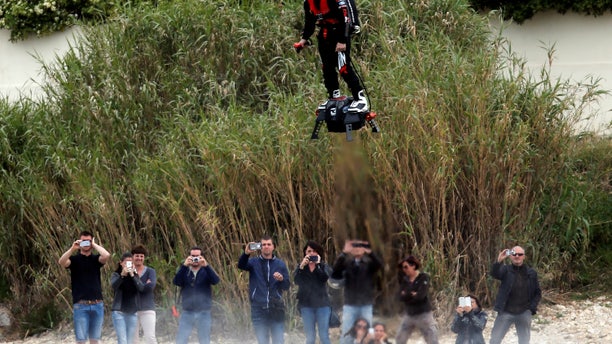 A Frenchman has flown more than 2 kilometers (over a mile) on a hoverboard in an apparent new world record.
The Guinness World Records reported on its website that 37-year-old Franky Zapata travelled 7,388 feet off the French Atlantic coastal town of Sausset-les-Pins on Saturday at a height of 165 feet above the surface of the water.
It said a Guinness World Records official was on hand for the flight and determined that it beat the previous record of 905 feet by Canadian Catlin Alexandru Duru last year.
Zapata achieved the new flight on a craft developed by his company Zapata Racing. He also held an earlier Guinness record for doing 26 backflips with a water jet pack in a single minute.
https://www.foxnews.com/tech/frenchman-flies-more-than-a-mile-on-hoverboard-breaks-world-record