Facebook's mounting woes weigh on social network's stock
Facebook's mounting problems and newly-disclosed internal documents prompted a research firm to downgrade its stock to hold from buy on Thursday.
Stifel Nicolaus said the social network has "created too many adversaries" for the business not to suffer long-term consequences.
Those enemies include politicians, fellow tech executives, consumers and employees, according to analyst Scott Devitt, as quoted by Seeking Alpha.
"We believe Facebook will struggle to return to the company it once was or that investors expected it to be in the long run," Devitt said, adding that he prefers other tech firms like Amazon, Netflix and Alphabet.
FACEBOOK'S BOARD BACKS SANDBERG OVER HANDLING OF GEORGE SOROS RESEARCH
The lowered rating and decline in the stock come amid a time of deepening anxiety among Facebook's leadership as the company struggles to deal with crises touching on its core business of data-fueled advertising.
Recently published documents seized by Damian Collins, head of the Digital, Culture, Media and Sport Committee in Britain's parliament, show internal conversations over Facebook's use of data access as a bargaining tool with certain advertisers.
"It is not clear that there was any user consent for this, nor how Facebook decided which companies should be whitelisted or not," the summary of Collins' findings states.
The documents also reveal Facebook's "aggressive" targeting of certain competitors, including Twitter, detailing conversations between CEO Mark Zuckerberg and another executive about denying Vine, a now-defunct short-video app, access to Facebook's API.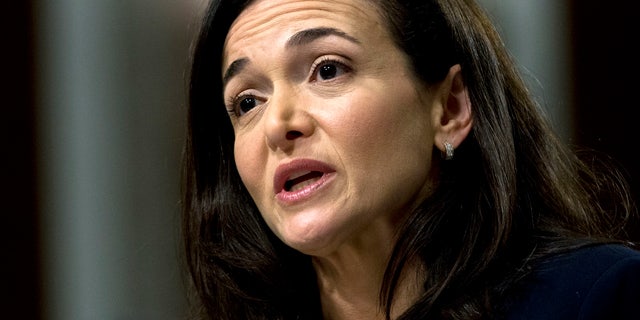 SECRET FACEBOOK DOCUMENTS SHOW COMPANY ALLEGEDLY GAVE ADVERTISERS SPECIAL ACCESS TO USER DATA
For its part, Facebook has said the documents, which are part of a pending lawsuit in California between Facebook and Six4Three, are misleading and cherry-picked, only revealing one side of the story.
The beleaguered tech giant, which was also hit by a former employee's memo saying it is "failing" its black employees and users, recently dropped from first to the seventh best place to work in a Glassdoor survey.
Facebook's board, which is comprised of Zuckerberg, COO Sheryl Sandberg and several company outsiders, recently expressed support for Sandberg's decision to investigate financier George Soros after he called the social network a "menace," some investors believe major change is needed.
"It's simply not possible for Mark Zuckerberg to dig himself and the company out of this mess without help," Julie Goodridge, CEO of investment advisory firm NorthStar Asset Management, previously told Fox News. "But because he is apparently not capable of understanding why holding all the power in this case is problematic, the only thing that will work is if the share structure is changed such that he does not have a majority vote." NorthStar Trust owns shares in Facebook.
In addition, BuzzFeed News quotes a number of current and former employees as saying the atmosphere at the Menlo Park, Calif.-based company is one of feeling "under siege" with a growing sense of "paranoia."
"It's otherwise rational, sane people who're in Mark's orbit spouting full-blown anti-media rhetoric, saying that the press is ganging up on Facebook," a former senior employee told BuzzFeed News. "It's the bunker mentality. These people have been under siege for 600 days now. They're getting tired, getting cranky — the only survival strategy is to quit or fully buy in."
Another former employee told BuzzFeed that some are hoping for a "Sundar or Dara moment," a reference to past leadership changes at Google and Uber in which a founding employee stepped aside from the executive suite.
The company's shares were down an additional 2 percent in early trading on Thursday and are down approximately 27 percent year to date.