Dramatic video shows daredevil jumping off 800 ft. cliff without a parachute
By ,
Published October 20, 2017
A viral video shows a a 33-year-old daredevil jumping 800 feet off of a cliff in Yosemite National Park – without wearing a parachute.
Ryan Jenks, who in addition to being a fan of rope jumping, is also a painting contract captured himself on video just seconds before he jumped 800 feet, using nothing more than a single rope.
Jenks said the decision to do the jump was planned for more than a year after looking at spots in Yosemite, but cautioned that people should not attempt to follow him.
'DOOMSDAY ORANGE SKY' FREAKS OUT PARTS OF UK, FRANCE
Here is the video in its entirety:
"I made a video about how we rigged it so people would be overwhelmed by what goes into a safe set up," Jenks said according to the Daily Mail. "I think there's a lack of information out there about rope jumping - anyone who watches these jumping videos, please please don't try it on your own!"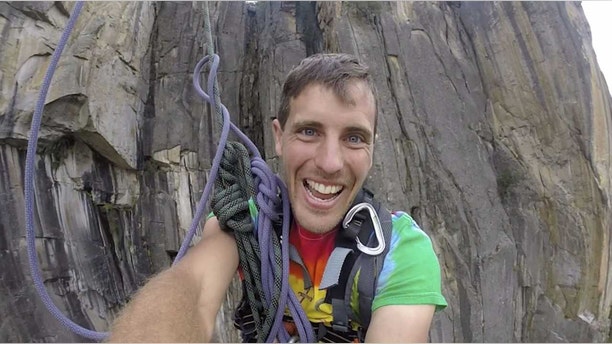 Ryan added that he has become interested in rope jumping after experiencing slackling, a type of tghtrope walking, which led him to the ambitious project.
'I'm the typical Type-A personality and need to understand what I'm doing in detail as well as the big picture before I'm fully engaged," Ryan added. "I have super high energy so I find myself happiest when I have four or five complex projects going at the same time."
https://www.foxnews.com/tech/dramatic-video-shows-daredevil-jumping-off-800-ft-cliff-without-a-parachute