CES 2018: 5 top tech trends
By Brooke Crothers, ,
Published January 04, 2018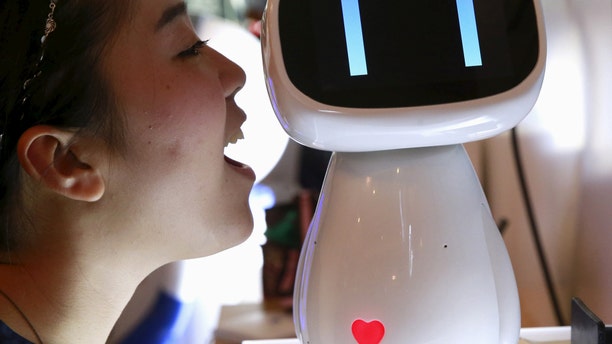 Even the coolest, most-talked-about CES tech doesn't always take off. For example, virtual reality (VR) – a hot CES topic in the last couple of years – hasn't caught on with consumers as expected and smartwatches have yet to become a gigantic new device wave.
But here are five that will receive a lot of attention this year.
YOUR DATA IS BEING GRABBED BY WEB TRACKERS
Smarter AI: more artificial Intelligence is a certainty. It will manifest itself in a lot of ways and is one of the overarching themes at CES 2018. For example, one new category getting the spotlight this year is smart cities.
"Smart cities. We're just starting that as we go to 5G the new form of communications. We'll have almost 40 exhibitors there," said Gary Shapiro, CEO of the Consumer Technology Association, in a CES podcast on Tuesday, adding that there will be "a focus on artificial intelligence" at the show.
Smart cities use sensors, for example, to improve traffic flows, to enable smart parking – get a notification where parking is available – and detect air quality. Singapore is usually cited as a good example.
On Jan. 9, Ford CEO Jim Hackett will keynote on Ford's vision for designing smart vehicles for smart cities.
"The infusion of AI into everything -- plus more physical robots -- will be an important pivot at CES," Forrester Research's J. P. Gownder told Fox News in a statement.
"Look for [technologies] that start to make a real impact on homes and lives; these are often combined with AI in voice interfaces and intelligent agents," Gownder added.
'IPHONE X PLUS' SHOULD LEAD APPLE'S PRODUCT CHARGE IN 2018
Self-driving cars: a big reason that Tesla is an object of obsession in techdom is its aggressive push into autonomous driving. But every major car maker and car-hailing service on the planet is now pushing hard into self-driving cars as they rev up their electric vehicle plans.
Aptiv, an automated driving tech company, will hook up with Lyft at CES 2018. Lyft passengers can request a self-driving ride to more than 20 destinations throughout Las Vegas, according to a statement.
But all the major global automakers including Ford, Mercedes Benz, BMW, Toyota, and Nissan will be talking about self-driving as well as tech companies like Nvidia.
In the past, General Motors has had a big presence both with its electric vehicle the Bolt, as well as its partnership with Lyft, but this year's presence is much more muted.
Smart speakers: Amazon's Alexa has been so popular – Amazon said it sold "tens of millions of Alexa-enabled devices sold worldwide" last month – that tech companies large and small are coming out with me-too products this year.
Google, for one, will have a big presence at CES, according to 9to5Google. Google Home speakers – now being sold via Verizon stores – have followed suit. And companies like LG will announce smart speakers with Google Assistant built in.
And Apple will bring out HomePod later this year, a Siri-based speaker.
5G: the follow-on to 4G LTE probably won't come to your phone in 2018 but it's on its way. And it's critical for things like smart cities and self-driving cars where high-speed, low-latency communication is paramount.
AT&T announced Wednesday that it expects to introduce mobile 5G service in a dozen markets by late 2018.
Verizon, for its part, will launch a 5G network in the second half of the year in Sacramento, Calif. Then add other markets later.
HOW BAD GUYS GET MALWARE IN YOUR SMARTPHONE
Big TVs:  big-screen TVs are a CES mainstay because they're a perennial hit with consumers.
"We expect to see a lot of announcements and focus on 8K, the next step up in resolution from 4K. Most TV makers will have 8K for demonstration, mostly in larger screen sizes greater than 65," Paul Gagnon, an executive director for consumer devices at IHS Markit, told Fox News.
LG has already announced upgraded TVs for CES. The new TVs will feature "Nano IPS" advanced for boosting color accuracy and support for a new HDR (high dynamic rage) standard for better picture quality.
LG's new big-screen TVs include a 32-inch class UHD 4K monitor, the first to offer LG's Nano IPS technology. Another new model will support a Thunderbolt 3 display dock to support 4K daisy chaining, allowing a setup of dual 4K monitors. "This LG monitor can connect to Thunderbolt 3 notebooks like the MacBook Pro via a single active Thunderbolt 3 cable," LG said in a statement.
https://www.foxnews.com/tech/ces-2018-5-top-tech-trends